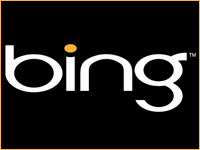 Like many others, I was salivating at the thought of getting my hands on a new, faster search engine, and so I was impatiently waiting for Wednesday when Microsoft was scheduled to unleash Bing on the world.
When it made Bing available on Monday instead, I leaped on the application and began running searches on the Web with little cries of joy.
Those cries soon changed to gurgles of dismay — Bing is not yet ready for the big time. In fact, it isn't ready at all.
Great Expectations Dashed
I took the quick tour by hitting the "Tour Bing" tag on the Bing home page. The page contains items in five categories, each with a ClipArt logo. The more important ones are Travel, Shopping, Health and Local, which are the main areas Microsoft will focus on.
The fifth is the joker in the pack. Titled "Even More," its logo is a light bulb — how twee! It has links to topics such as "Hummer vs. Honda," "Picture perfect pictures" and "Look before you leap." Oh, yawn.
Clicking on any of the links in the Health or Traffic categories takes you to a page with a search bar prepopulated with a search term. The Health link titled "Reliable health expertise" takes you to a Web page whose search bar is prepopulated with the term "diabetes," for instance.
The "Local" link "Which freeway should you take today" took me to a Web page with the search bar prepopulated with the term "traffic"
What, this stuff is going to beat Google or even Yahoo? Perhaps Microsoft should give Yahoo a friendly phone call.
Going Shopping
So I tried the Shopping category next.
Clicking on the link "Smart shopping a click away" took me to a page with information on the Canon ZR850 camcorder and — yeah, you guessed it — a search bar prepopulated with the term "Canon ZR850."
Clicking on that search term got me a page with ads for the ZR850 and links to reviews. Links to related searches covered the left side of the page. OK, pretty standard stuff — hold off writing to Mom about this.
However, if you go back to the Bing home page, as I did, and click on the shopping link listed vertically under "Explore" instead of taking the Bing tour, you get a page talking about cashback (first introduced May 21 for Microsoft Live Online) and listing several featured products and cashback stores.
One of the featured products (and the only product "people are talking about," apparently) was the Sony Cyber-shot DSC-120/B digital camera. List price: US$138 to $249. Is this really a bargain? A quick check on the Web showed this model has 7.2 megapixel resolution. Other digital cameras with at least 10 megapixels can be had from the likes of Best Buy for around the same price. Even some cellphone cameras can trump 7.2 — the Samsung Pixon 12 and the Sony Ericsson Satio boast 12 megapixel resolution.
Up, Up and Away, Perhaps
Forget doing travel searches on Bing — for now, at least.
I plugged in a trip from San Francisco to Las Vegas from June 22 to 29 on both Bing and Yahoo Travel (forget about Google — you have to go to a travel site first).
They were both equally slow, judged subjectively — look, who's going to sit there and time them with a stopwatch?
Bing's results were the pricier of the two. The top 10 results on the first of 16 pages it kicked up were a $159 trip on US Airways, for instance. On Yahoo Travel, the top five flights, including the same US Airways flight as that listed on Bing, cost $138, followed by a total of 11 United Airlines flights at $148.
Yahoo Travel listed a featured discount package as well, while Bing only had links to Vegas vacation packages listed below the fold.
Straight Web Searches
Bing wasn't that hot when it came to running straight searches, either. Plugging in the term "Air France Flight Missing" gave me 2.92 million search results with no time indicated — but it was fast.
The results were fine, I got more than I needed to know, but running my cursor over the lower, blank half of the right-hand column would occasionally — not always — kick up a section headed "Latest News Alerts." Not always.
Worse, that particular head and its accompanying links were also in the bottom part of the main section of the page.
More coding needed here.
Site Under Construction
If there's anything I took away from playing with Bing, it was that the engine is still under construction. There's lots of room for it to improve.
"Filtering by date, by category, by geography or by semantic intent are all pretty pitiful, even in the latest and greatest Google search," Jonathan Eunice, principal IT analyst at Illuminata, told TechNewsWorld.
Microsoft needs to wake up fast.
"This is one of the most competitive areas in high tech now, and they won't get a second chance to get things right," Laura DiDio, principal at ITIC, told TechNewsWorld.