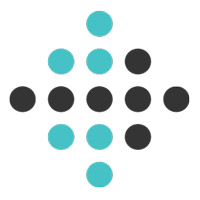 Fitbit on Thursday introduced a new app for Windows 10, Windows 10 mobile and Xbox One. The app, Fitbit for Windows 10, will be available later this year.
The Fitbit for Windows 10 app features an improved design that allows users to personalize the way they utilize Windows devices as part of a fitness routine. It handles traditional fitness tracking — including counting steps taken, monitoring daily activity and exercise, logging food, weight and sleep — and from the data gathered provides the user with advice to help reach overall fitness goals.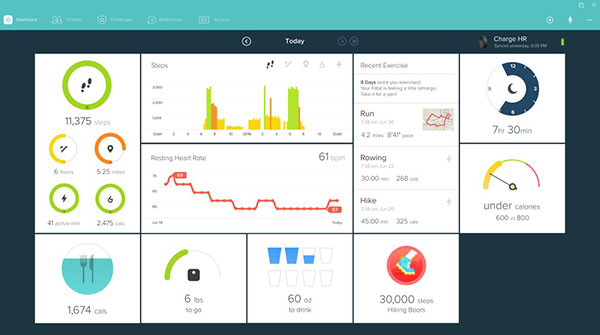 The app also enables Cortana support, letting Windows PC, tablet and mobile phone users speak to the digital assistant as a way to streamline the logging of activities and food consumed.
"For a Fitbit user, health and fitness progress helps them make timely decisions throughout the day — from what to order for lunch, to take the stairs instead of the elevator, or what time to go to bed," said Fitbit CEO James Park.
"With the new Windows 10 app, we worked closely with Microsoft to give Windows users an even easier way to access, utilize and interact with the information that matters most to them, across all their Windows devices, to further support them in their fitness journey," he added.
Windows 10 Refresh
Fitbit for Windows 10 offers updated live tiles — redesigned to provide more information — along with new notification types to let users quickly access the most critical data. It provides easier tracking of activities to encourage more frequent logging.
The ease of use, along with support for Cortana, could give Fitbit an edge over other fitness trackers.
"The problem with small devices is the user interface, and anything that helps get commands in and information out is potentially useful," said Roger Kay, principal analyst at Endpoint Technologies Associates.
"Cortana could be a natural way to enter information into an otherwise challenging UI," he told TechNewsWorld.
Fitbit is not alone in having been too complicated for the casual fitness buff, added Susan Schreiner, principal analyst with C4 Trends.
"The user interface needs to be simplified, and the voice connectivity could help, as people are already using voice commands with their devices," she told TechNewsWorld.
"The interesting thing with Cortana is that it is supposed to understand your surroundings and learn about user's interests. This situational awareness could be the basis of future enhancements through the Fitbit and Windows 10 relationship," Schreiner suggested.
The Early Adopter Connection
Fitbit could benefit further from being among the first to introduce a Windows 10 app.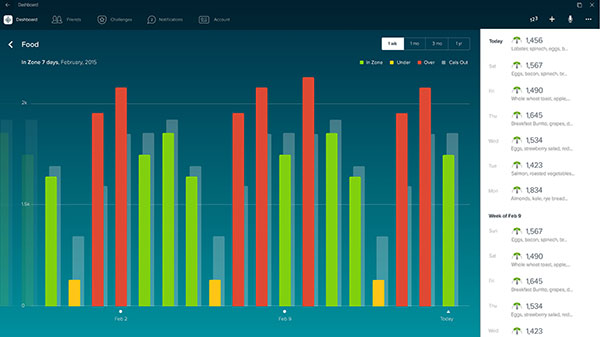 "Being first could play well for Fitbit, because Windows 10 is supposed to easily sync across devices, and Fitbit wasted no time in announcing its support," said Schreiner.
"However, it depends on the penetration of Windows 10 this year," she added. "If Windows 10 support isn't there, Fitbit doesn't gain anything from it."
Given that Microsoft has not introduced its own smartwatch, it does pretty much mean that the entire Windows ecosystem could be open to third-party vendors and early pioneers, noted Schreiner.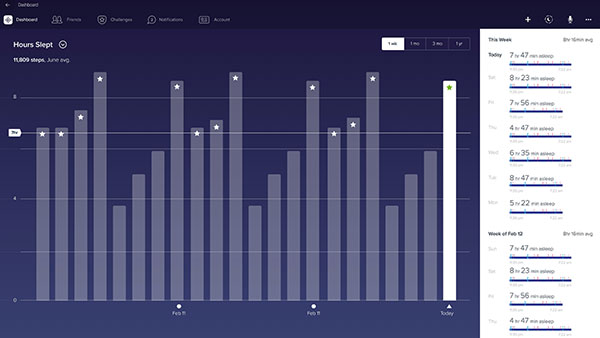 Corporate Wellness
Being early to Windows 10 could open up the corporate market as well.
"This is a preemptive strike by Fitbit," suggested Robin Raskin, founder of Living in Digital Times.
"If you believe that Windows 10 will be used in the corporate environment, and you believe that corporate wellness programs will begin to proliferate — employees being rewarded for being fit — this makes a great deal of sense," she told TechNewsWorld. "For the one-off consumer at this moment in time it's somewhat inconsequential — but long term it's a solid move."
Yet Fitbit's early arrival on Windows 10 may not ensure dominance — especially as companies from Nike to Apple continue to eye the fitness tech space.
"Fitbit is a real contender in the health and fitness space," said Kay, so "it has to keep its features up to date, especially in the face of the Apple Watch, the 800-pound gorilla in the category."