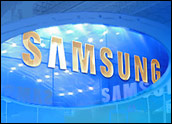 Samsung Telecommunications America has announced it will launch its latest Android smartphone, the Galaxy S II, on AT&T, Sprint and T-Mobile in the U.S. this fall.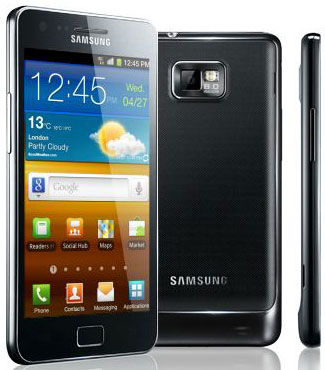 The Samsung Galaxy S II
The device apparently has won consumers' hearts and minds, with 5 million units having been snapped up in 85 days in Europe and Korea, Samsung claims.
The Galaxy S II has a Super AMOLED Plus display and a dual-core application processor. It has entertainment, messaging, social networking and enterprise capabilities. It will run Android Gingerbread.
Although the underlying hardware will remain the same, Samsung will tune devices specifically for each of the three wireless companies in the United States carrying the phone.
All three Galaxy S II smartphones are 4G devices.
A New Flagship?
Despite an overall warm critical reception for the phone and Samsung's clout in the Android scene, the Galaxy S II still risks being lost in the crowd.
"We've seen so many Android smartphones coming out so often that it's hard to compare them," Allen Nogee, a research director at In-Stat, told TechNewsWorld.
"Feature-wise this is exactly what you'd expect from a high-end smartphone; it has every bell and whistle," Ramon Llamas, a senior research analyst at IDC, told TechNewsWorld.
Even so, he said, the Galaxy S II has a long climb in front of it if it wants to reach the top of the Android mountain.
Samsung did not respond to requests for comment by press time.
Details of the Galaxy S II Line
All three Galaxy S II smartphones support advanced touchscreen gestures and have six-axis motion sensing capabilities using an accelerometer and gyroscope.
They have an 8MP rear facing camera with autofocus and flash and 1080p HD recording capability, and a 2MP front-facing camera for video chat.
All three Galaxy S IIs have 16GB of onboard memory and a 32GB microSD card slot.
Samsung also offers a variety of accessories.
The Galaxy S II family uses an improved Samsung TouchWiz user interface. This includes the LivePanel series of widgets, which were first seen on the Galaxy Tab.
The S IIs will include Samsung's Media Hub movie and TV content service.
Social networking, IM, email, contacts, calendar and other features that are standard on high-end smartphones are all in the Galaxy S II line, as are Google Mobile Services, including Android Market access.
Galaxy S II devices have Samsung's All Share application, which lets users connect their devices to other devices such as TVs, monitors and laptops through Digital Living Network Alliance (DLNA) technology.
Various enterprise capabilities such as support for exchange device management policies, the ability to create and edit Microsoft-compatible documents, support for Microsoft Exchange ActiveSync and on-device encryption of user data are offered with the Galaxy S II.
Goodness Is …
Samsung may claim primacy over other Android smartphones in one respect, at least — its Super AMOLED Plus screen.
AMOLED stands for active-matrix organic light-emitting diode. Super AMOLED Plus technology offers 50 percent more sub-pixels than its predecessor, Super AMOLED, and allows thinner, brighter and more efficient displays.
"AMOLED has a very good response time, so it offers high-quality viewing for multimedia on your smartphone," Vinita Jakhanwal, a research director at IHS iSuppli, told TechNewsWorld. "It also offers a wide viewing angle and the potential for lower power consumption than LCD screens because it doesn't require a backlight module."
Samsung Electronics is the major manufacturer of AMOLED displays for smartphones, and Samsung "is using the Super AMOLED Plus displays as to get a competitive edge," Jakhanwal said.
What About Verizon?
With all the other major U.S. carriers jumping on board, Verizon's refusal to take on the Galaxy S II stands out.
This might be one of the factors that will impact Samsung's bid to be the leading smartphone manufacturer in the U.S., IDC's Llamas speculated.
"The iPhone 5 is reportedly coming out in October on Verizon, AT&T and Sprint, if the rumors are true. That gives it the top three carriers," Llamas said. "The Galaxy S II is on the second, third and fourth U.S. wireless carriers."
There's speculation that Verizon couldn't go with the Galaxy S II line because those smartphones only support HSPA+ and WiMax 4G technologies, while Verizon is focusing on LTE.
However, "Verizon Wireless chose not to carry the Samsung Galaxy II S because we have a robust portfolio of devices that offer customers exciting options, including the Droid Charge by Samsung which runs on our 4G LTE network," Verizon spokesperson Brenda Raney told TechNewsWorld.
"Verizon has a lot of great devices in its stable without the Galaxy S II," IDC's Llamas pointed out.