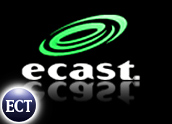 Some things never change — in our memories, that is. We pump quarters into the jukebox in a crowded bar, waiting for our favorite singles to play and create just the right mood for the evening. We hold up wooden paddles at an estate auction, hoping to score that prized painting for a sweet price. We race to the finish line in the marathon (or, more realistically, a 5K race), pushing toward the moment when the stopwatch, or camera, will record our personal best time.
These iconic moments remain just as they are in our minds, despite the fact that the technology we remember is passing by the wayside. Today, tiny RFID (radio frequency identification) devices carried by runners transmit road race times to digital receivers at the finish line. Auction paddles have been replaced by sophisticated bidding software. The colorful jukebox filled with 45 RPM records, or even CDs, is fast becoming a thing of the past.
Playing With the Record Player
In its place sits a bar-top music system loaded with hundreds of thousands of music tracks. TheEcast broadband "jukebox" has evolved from a big record player into a social experience and a tool for discovering new music, Micah Berek, Ecast brand manager, told TechNewsWorld.
The bright lights and chrome of the traditional jukebox have been replaced by a kiosk touch screen in the Ecast system. The swinging pages of tiny track labels have morphed into streaming broadband content promoting new bands.
After selecting their music, customers using an Ecast screen continue viewing content for an average of five minutes, noted Berek. While they play around, others come to join them, with an average session growing to include an average of 2.3 users.
Ads, Ads, Everywhere
Of course, advertisements abound on Ecast screens, just like on every other screen viewed by the coveted 21-to-34 year-old customers toward which the system is geared. The ads on Ecast are interactive, usually comprising some elements of the flash-based lures that companies use in other channels, such as on the Internet, explained Berek.
In a Daimler-Chrysler ad for the Jeep Patriot, for example, customers can touch the screen to change the vehicle's colors and add options such as deluxe wheels. Customers in bars and other social venues are less ad-averse, he claimed, because they are away from the channels through which they usually are force-fed advertising, such as television and desktop computers.
Click-Throughs and Context
While the market for music delivered to bars and nightclub always will thrive, whether or not those music-listeners are good sales leads presents another question entirely, noted Mike Goodman, director of consumer research with Yankee Group.
"I'm a big believer in the concept of contextualization for advertising," he told TechNewsWorld. The context of a sports bar or dance club is not a good one for generating qualified leads, he asserted.
"I would argue that you're going to get far more unqualified leads in this setting," Goodman said.
"It could be expensive to follow up with people who are not going to follow through. Do you want to follow up on a lead generated from drunk people in a bar?" he challenged.
That's the downside. The upside, however, is the tremendous appeal of a bar-top screen that socializing twenty-somethings are indeed using, according to Ecast. The system boasts a response rate of between 12 percent and 13 percent on these interactive ads, said Berek. That's many times the typical response rate of direct advertising in either print or online.
What Is Social?
While moving the jukebox to an interactive, digital format may increase its social appeal, moving an art auction to digital technology has just the opposite effect, according to Rachel Davis, art dealer and owner of Cleveland-basedRachel Davis Fine Arts. Just a decade ago, her gallery would be full of dealers and art collectors on Saturday afternoons — sipping coffee and angling for the best inside information on the pieces up for sale.
Now, though, much of the auction bidding has moved to remote locations. On any given auction day, Davis could have up to 100 percent of bidders for a particular item transmitting their bids through the live auction tool on eBay.
Instead of raising a paddle, they push an on-screen button to make a live bid. A staff member on the gallery's side signals that bid to the auction floor and than transmits the next bid back to online participants. Thus, much of hubbub of the traditional auction floor is gone, and so is some of the excitement.
"With bidders in the room," noted Davis, "you feel the energy. If the auctioneer controls the sale well, you can get a good feeding frenzy going."
A feeding frenzy means that a piece of art that might otherwise go for a more reasonable price can get bid up by dealers and collectors competing with each other for a coveted find. Losing that live competition is one price of the new technology. That's the downside of this particular evolution of an old way of doing things.
The upside, though, is that day-to-day prices on auction items are getting higher, explained Davis. Whereas auction pieces used to go for wholesale prices, they now garner much more exposure among collectors all over the world, and thus command more.
6K Frogs
One recent auction presented a new-technology drama all its own. A pair of bronze frogs made by a contemporary artist were up for sale. Similar items had sold for about US$800 retail, and Davis estimated that the pair would go for between $300 and $500 at auction. Through a battle between two online bidders, though, the frogs eventually were bid up to $6,000 — a phenomenon that Davis readily conceded she doesn't quite understand.
Similarly, a 1950's woodblock print by Japanese artist Shiko Munakata saw its price on the live auction floor stall at $10,000. Remote bidders eventually took the price up to $24,000, and the piece was purchased by a collector in Switzerland with whom Davis never had talked.
Only people of a certain age can remember those old jukeboxes. Soon, only old-time dealers and collectors will know what a live art auction was like. Likewise, today's online interactions will be the stuff of fond memories for the next generation of art enthusiasts, predicted Davis.
"For the younger dealers just entering the field," she noted, "this is all they know."