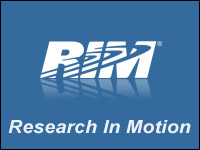 BlackBerry maker Research In Motion has struck a deal with officials in India that will allow it to continue to operate in the country, for now. According to a statement by the Indian Ministry of Home Affairs, the two parties will conduct a 60-day trial of access methods that RIM has proposed so that the Ministry can monitor communications sent on RIM devices.
The government needs such access to adequately conduct antiterrorist activities, it said.
RIM is a special case, Allen Nogee, principal analyst with In-Stat, told TechNewsWorld.
Because it uses an end-to-end encryption system that applies security measures at both the device and the server side of communications, monitoring email and messaging on RIM's smartphones is more difficult than monitoring data on other devices.
Of Companies and Presence
Several challenges exist for RIM in complying with the Indian government's demands. First, the company has no physical presence in the country. Communications are serviced through servers located elsewhere.
Having a server located in and dedicated specifically to Indian RIM communications traffic is one possible solution to the problem, the Ministry suggested.
BlackBerry devices running on corporate networks are encrypted on the enterprise side by servers owned by and housed by the companies themselves. RIM had earlier offered to connect Department of Telecommunications officials with the corporate owners of any transmissions in question. However, Indian officials have remained adamant that "any communication through the telecom networks should be accessible to the law enforcement agencies."
The encryption used by RIM makes monitoring communications made using BlackBerry devices "difficult," explained Nogee.
This is not to say that an iPhone or Android device would never present challenges, though, he noted. A client application could be installed on either type of phone to encrypt data; however, that kind of security typically has not been used with those types of devices.
Whatever the demands, it's important that RIM figure out how to both keep its enterprise customers happy with its tight security — once a big selling point for the smartphone maker within enterprises — and also remain viable in crucially important markets like India.
"They can't let country-by-country dominoes fall over this type of issue," he stressed, pointing to the very tough competition in the smartphone market worldwide. "RIM is respected in many areas of the world, and it can't sacrifice that because of something it could fix."
Whither China?
One curious aspect of RIM's troubles with international users is the lack of protest on the part of the Chinese government, pointed out Mike Morgan, senior analyst for mobile devices with ABI Research.
"I imagine terrorism is slightly lower in concern for China than for the UAE or India," he told TechNewsWorld. "So, perhaps it's a matter of political priority.
Still, when one considers the issues that the Chinese government has had with Google and monitoring Internet content in general, it does "open the door" for China to make similar demands, Morgan added.
In fact, the acquiescence of RIM to even one country's government issues with access to communications means that it likely will make similar arrangements with other countries, he predicted.