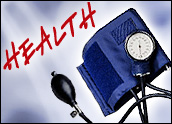 Reallocation of treatment resources could substantially decrease the problem of unmet need for treatment of mental disorders among serious cases in developed and developing countries, according to the findings from The World Health Organization (WHO) World Mental Health Surveys published in the June 2nd issue of The Journal of the American Medical Association (JAMA), a theme issue on Global Health.
Ronald C. Kessler, from Harvard Medical School, presented the findings from the study today at a JAMA media briefing held at the National Press Club in Washington, D.C.
Principal investigators of the survey, Dr. Kessler and Dr. T. Bedirhan stn from the World Health Organization, together with coauthors from The WHO World Mental Health Survey Consortium, analyzed data from 60,463 face-to-face household surveys with adults in 14 countries (6 less developed, 8 developed) to estimate the prevalence, severity and treatment of mental disorders.
Two-Year Survey
The surveys were conducted from 2001 to 2003 in the Americas (Columbia, Mexico, United States), Europe (Belgium, France, Germany, Italy, Netherlands, Spain, Ukraine), the Middle East and Africa (Lebanon, Nigeria), and Asia (Japan, separate surveys in Beijing and Shanghai in the People's Republic of China). The six countries classified as less-developed by the World Bank are China, Colombia, Lebanon, Mexico, Nigeria and Ukraine.
All surveys used the World Mental Health Composite International Diagnostic Interview (WMH-CIDI), a structured diagnostic interview to assess disorders and treatment. Disorders considered included anxiety disorders, mood disorders, disorders that share a feature of problems with impulse control and substance-abuse disorders.
High Prevalence of Untreated Cases
The researchers found that the prevalence of having any mental disorder in the prior year varied widely from 4.3 percent in Shanghai to 26.4 percent in the United States.
"Between 33.1 percent (Columbia) and 80.9 percent (Nigeria) of 12-month cases were mild," the researchers reported. "Serious disorders were associated with substantial role disability [inability to carry out usual activities]. Although disorder severity was correlated with probability of treatment in almost all countries, 35.5 percent to 50.3 percent of serious cases in developed countries and 76.3 percent to 85.4 percent in less-developed countries received no treatment in the 12 months before the interview."
The authors continue, "Due to the high prevalence of mild and subthreshold cases, the number of those who received treatment far exceeds the number of untreated serious cases in every country." The term "subthreshold case" refers to people who received treatment even though they did not meet full criteria for a mental disorder.
Unmet Need for Treatment
"The fact that many people with subthreshold disorders are treated while many with serious disorders are not shows that unmet need for treatment among serious cases is not merely a matter of limited treatment resources but that misallocation of treatment resources is also involved," the authors comment.
"We lack good information either about the characteristics of mild cases that predict risk of progression to more serious disorders or about the effectiveness of interventions for mild cases in preventing this progression. A new focus on development and evaluation of secondary prevention programs for the early treatment of mild cases is needed to guide rationalization of treatment resource allocation," the authors conclude.