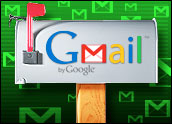 Google is rolling out a new feature for Gmail users called "Gmail Labs." It promises to help Google take advantage of any esoteric Gmail idea that's hidden in the minds of Google's many engineers.
Gmail Labs includes new settings in Gmail that let users select, use and effectively test the new features. At the same time, this shows Google which features people care about using.
"Gmail Labs is part of our effort to get new functionality out even faster and test features that are more experimental and may only appeal to users who want to be on the bleeding edge," Jason Freidenfelds, a Google spokesperson, told TechNewsWorld.
"Many are likely to be non-core features, since they're built and launched rapidly by individual engineers or small teams. But it's possible to build features that will end up being core to the product. Based [on] user feedback, we'll decide which ideas to retire and which to convert into fully baked Gmail features," he added.
What About Those Wily Engineers?
Google has a program that lets any engineer spend 20 percent of his workweek on any project of their own choosing.
"The idea behind Labs is that any engineer can go to lunch, come up with a cool idea, code it up, and ship it as a Labs feature — to tens of millions of users. No design reviews, no product analysis and, to be honest, not that much testing. Some of the Labs features will occasionally break," noted Gmail Product Manager Keith Coleman on The Official Gmail Blog.
13 Examples Right Now
"The result of this loosely-directed chaos is 13 Labs features, with more on the way. Some of them we've found really useful, like Quick Links, which lets you save searches and any other views in Gmail," Coleman wrote, noting that other features like a game called "Old Snakey" is "probably a bad idea."
The feature Superstars, for example, lets users add additional star icons to messages, while "Pictures in chat" lets users see a user's profile photo while chatting. Others include the ability to rapidly change message text to a fixed-width font, add custom keyboard shortcuts, manipulate Gmail with special mouse gestures, create custom date formats, tweak signatures, conserve screen real estate by hiding friends' status messages, hide the unread message counts for the inbox, and lock a user out of Gmail for 15 minutes (a self-imposed e-mail break for Gmail addicts).
To enable the new features, users must navigate in Gmail to the Settings page, then select the Labs tab. The list of features shows a tiny screen snip, a description, the ability to enable to disable the feature, and a send feedback link. If a user runs into trouble with a poorly tested feature that causes problems, Google says users can simply disable the feature at any time.
Google will continue to develop and launch Gmail features through the company's usual process too, Freidenfelds said. If a new feature isn't in Gmail Labs, it doesn't mean Google won't deliver it.