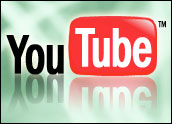 YouTube's decision to make its mobile Web site compatible with HTML5 may one day be viewed as a turning point in what is shaping up as an epic battle for control of the mobile device landscape.
In unveiling the new site on Wednesday, YouTube said its goal is to give mobile device users the same video viewing experience they get on desktop computers. Part of that experience is being able to access the site and play videos directly through a Web browser rather than relying on a dedicated application that must be loaded on the device.
YouTube is relying on HTML5, the latest version of the Hypertext Markup Language standard for creating Web pages, to facilitate direct browser access to the site. YouTube's announcement focused on how users will benefit from the new site, but some industry analysts believe it's also a not-so-subtle message that Google — YouTube's parent company — wants to influence the future direction of the mobile marketplace.
An Android Explosion
Currently, Apple is the dominant player in this space, with devices running its iOS operating system accounting for close to 60 percent of mobile Web usage, according to the online tracking firm Quantcast.
In recent months, however, the use of devices running Google's Android operating system has exploded. Those devices now account for about 20 percent of market, versus just 5 percent in January 2009, according to Quantcast data.
Apple's commanding position stems from the popularity of its device — the iPhone, iPad, iPod touch, etc. — and the more than 225,000 applications that Apple and independent software developers have created to run on those devices.
One particularly noteworthy application in light of the new mobile video site is a native app specifically created for the iPhone platform: YouTube. It's an application that has come pre-loaded with iPhones since 2007 and provides access to many YouTube videos that were previously not viewable directly through the iPhone's browser. With the new HTML5-friendly mobile site, however, the iPhone's YouTube app isn't needed to view videos.
Also, while the number applications developed for Apple devices continues to grow daily, there have been increasing rumblings from the developer community about the manner in which Apple manages those applications. There have been complaints about the amount of time it takes Apple to approve new applications, as well as upgrades to existing applications.
Frequent Upgrades
YouTube Product Manager Andrey Doronichev made a veiled reference to that issue in his blog post announcing the new YouTube mobile site. "As we make improvements to Youtube.com, you'll see them quickly on our mobile site, unlike native apps which are not updated as frequently," Doronichev wrote.
Doronichev also mentioned new features — such as the ability to create playlists, and designate favorite videos — that currently are not available on applications that are loaded on devices. In addition, a video demonstrating how the new site works features a user viewing YouTube videos on an iPhone.
"There is a real battle between Apple and Google, not around devices, but around software and the ecosystem surrounding it," Harry Wang, research director of mobile devices with Parks Associates, told TechNewsWorld. "With this new site, YouTube is sending a message to developers that instead of working on multiple applications for different operating environments, it makes more sense to create browser-accessible applications with a more Web-like experience and richer features."
Problems Ahead
That approach may make sense, but Google will have to create better sites than this new version of YouTube to convince developers — and more importantly, users — to abandon the Apple ecosystem, according to Brain Marshall, senior analyst with Broadpoint AmTech. "Clearly, this is Google's attempt to circumvent the apps world by giving users access to the site via the Web," Marshall told TechNewsWorld. "But it's not a very elegant solution, and it will definitely run into problems such as browser delays and connectivity issues."
While acknowledging the potential for problems arising with the new YouTube site, Wang said it still should be viewed as a potential turning point in the direction of the mobile market. "It will be interesting to see how this market evolves over the next five years, and whether consumers change their access habits," he said. "In this regard, the battle between Apple and Google will be epic."