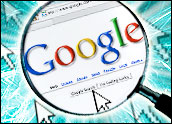 If there's anything more exciting than the barely-seen Apple iPhone, it's got to be a possible Google-made mobile phone. While rumors have been all over the Web lately, the search engine giant is closed for discussion.
"This is all we plan to say," Erin Fors, a spokesperson for Google, told TechNewsWorld. "Mobile is an important area for Google, and we remain focused on creating applications and establishing and growing partnerships with industry leaders to develop innovative services for users worldwide. However, we have nothing further to announce."
Reading between the lines, Google is not ruling out any mobile phone plans. At the same time, it's delivering and open-ended message about talking to industry leaders to explore options.
Key Rumors
Even the best rumors of a Google-branded cell phone appear to be secondhand. Reuters reported Monday that Richard Windsor, a phone analyst in London, told his clients that "unspecified Google representatives" had admitted to working on a Google mobile phone at the CeBIT conference in Germany.
In another rumor, a MobileBurn.com forum poster, MaDnEzZ, claimed to have filled out a paid survey on a Web site that focused on a Google phone designed by Samsung. However, he wrote that he forgot to take a screenshot of the specs or the phone.
The MaDnEzZ survey experience may or may not be true, but it does have one nugget of confirmable reality: Samsung and Google are working together. In early January, the two companies announced plans to offer Samsung phones with one-click access to Google services, including Google Search, Google Maps and Gmail.
Other rumors continue to swirl; however, the most telling one seems to have come from Simeon Simeonov, a technology partner at the venture capital firm Polaris Venture Partners. In his personal blog, "HighContrast: Innovation and venture capital in the post-broadband era," Simeonov posted an entry on March 4 that detailed "The Real Google Phone."
From an 'Inside Source'
Simeonov's post, however, has mysteriously disappeared. Ironically, Google's own cache feature, which takes a snapshot of the page as it crawls the Web, is still available via the search terms "highcontrast," "google" and "phone." The last date filed by someone posting a comment to the blog entry was March 16.
In the cached version of his post, Simeonov noted that Andy Rubin has a team of 100 people working on the Google phone at Google, and that Rubin is likely working on an operating system for the phone. In addition, the phone would be a "Blackberry-like, slick device," and would have "many services, including VoIP," he stated.
"Apparently, Google is planning to build distribution relationships with multiple carriers by allowing them to minimize subscription and marketing costs," Simeonov wrote in his original post. "In other words, Google will market the phone online and carriers will fulfill."
Interesting Reading, But…
Why would Simeonov remove his post with no explanation? It's easy to imagine some pressure from Google, which wouldn't necessarily indicate if the post is accurate. Messages and e-mails left with Simeonov from TechNewsWorld were not immediately returned. Regardless, what scenarios for Google actually make sense?
"A Google phone doesn't make any sense to me — certainly not for Google to manufacture it," Charles Golvin, a principal analyst for Forrester, told TechNewsWorld. "The only thing that makes sense to me is that Google might be looking at enabling access to Google services for a wider audience."
Google wants a wider audience, Golvin noted, because the company first and foremost wants to deliver advertising. If Google can embed the Google experience more deeply into a mobile phone, presumably Google could expand its reach.
A Game-Changing 'Gphone?'
The mobile phone market is all about relationships right now. Carriers buy phones at wholesale prices from manufacturers and sell them to customers at prices less than wholesale with two-year service contracts tacked on in order to guarantee a revenue stream. Content providers like Yahoo and Microsoft work with both manufacturers and carriers to get their mobile applications embedded into the phones and services, in hopes of expanding their reach to end consumers.
Of course, it's all a lot more complicated than that, which means Google has some work to do to catch up.
"I think Yahoo and Microsoft's mobile Web initiatives are still far ahead of competitors like Google because of their existing presence and relationships in that space," Vidya Lakshmipathy, an analyst for Forrester and colleague of Golvin, told TechNewsWorld. "Maybe Google feels the only way to enter the space is with a paradigm-shifting move."
"If Google were to change the economics of how phones and services get sold, by making deals with operators where Google underwrites the phone instead of the operator and embeds a rich Google experience, Google would be changing how people buy phones — how the service gets paid for," Golvin added. "And that holds more potential for a service to be disruptive."