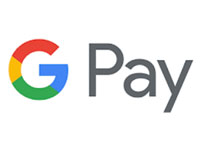 Google on Tuesday officially launched its long anticipated Google Pay app, which combines the features of the former Android Pay and Google Wallet into one platform, with new benefits designed to accelerate mobile payment use and retailer participation.
The change, originally announced last month, represents a bid to expand the use of Google's growing ecosystem to take on both Apple and Amazon in the e-commerce space, where the use of contactless payments systems has been on the rise.
Combining the apps will result in benefits for Google customers and developers alike, noted Gerardo Capiel, product management director for consumer payments, and Varouj Chitilian, engineering director for consumer payments, in an online post.
"We're currently working on bringing Google Pay to all Google products, so whether you're shopping on Chrome or with your Assistant, you'll have a consistent checkout experience using the cards you've saved to your Google account," they wrote.
Feature Fresh
The new Google Pay home tab will include information on recent purchases, display nearby stores that accept the app, have information about rewards and offer tips on how to use. A cards tap keeps track of your credit and debit cards, loyalty cards, discount offers and even gift cards.
---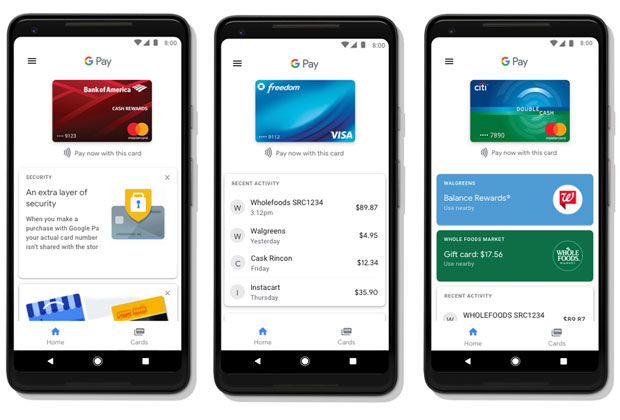 Click Image to Enlarge
---
Google Pay currently is accepted on various transit systems around the world, including in Kiev and London, as well as in Portland, Oregon, and it will expand to additional cities.
Popular Android Pay features such as extra security, bank perks and protection are also available in Google Pay.
Instead of having to fill out forms that require financial information, customers can just choose Google Pay and check out with a few clicks at the register. Also, customers in the U.S. and UK will be able to send and receive money, starting in a few months.
The Wallet app is now called "Google Pay Send."
A major reason for combining the apps' functionality in Google Pay is to expand the consumer perception beyond the mobile device. Google plans to expand e-commerce transactions to Google Home and other devices to compete with Amazon Echo, which owns the lucrative new voice-activated shopping space.
"They're changing the name because Android is specific to mobile devices," said Chad Lowman, director of project management at Cayan.
"There's all kinds of opportunity to use the wallet in other platforms, such as e-commerce," he told the E-Commerce Times.
Google last year announced a program with TriMet, the public transit system in Portland, to create the Hop FastPass — the first virtual transit card to be available on Android Pay. The beta test involved TriMet, C-TRAN and Portland Streetcar users who were able to tap their phones to pay for commuter trips.
In test runs so far, Google Pay not only has helped consumers skip long lines at local retailers for transit cards, but also made it easier to buy tickets and board local commuter lines, helping the transit providers reduce the amount of cash they have to process.
"There's definitely some back-end benefits," said TriMet spokesperson Roberta Altstadt.
Security Swipe
Mobile payment apps have been catching on with some consumers.
The more she uses Apple Pay at retailers, the more she prefers it to traditional credit and debit card use, said Paula Rosenblum, managing partner with RSR Research.
"I really prefer exposing my debit card to as few retailers as possible — and it's easy," she told the E-Commerce Times. "I remain somewhat befuddled at the need to scribble my name on a receipt after I've activated the payment with a fingerprint, but it's apparently a contractual obligation."
One of the arguments for using payment apps is that consumers do not have to enter their payment information at the checkout counter.
However, contactless apps are not completely foolproof, cautioned Andrew Howard, chief security officer at Kudelski Security.
As with any digital tool, "attacks against digital payment methods are possible, and there have been attacks in the past," he told the E-Commerce Times.
Apple Pay was vulnerable to attack, either by infecting a jailbroken device with malware or by intercepting or manipulating SSL transaction traffic, Positive Technologies demonstrated las summer.
Apple did not respond to our request to comment for this story.