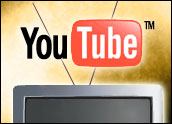 The CNN/YouTube Democratic Party candidate debate on Monday has sparked a wide variety of commentary. Much of it has been fairly positive, despite a few moments during the event that bordered on ridiculous.
The debate invited YouTube users across the country to record themselves asking the candidates questions and post the videos on the site. One question CNN selected from the thousands of submissions was apparently posed by a snowman inquiring about global warming. Another was asked by a guy holding an assault rifle and referring to it as his "baby."
Seconds, Anyone?
CNN and YouTube, along with the Republican Party of Florida, are gearing up for a similar debate for Republican Party candidates, set for Sept. 17 in St. Petersburg, Florida.
It's unclear, however, if key Republican Party candidates will participate.
"Nothing has been decided yet," Alex Burgos, a spokesperson for the Mitt Romney campaign, told TechNewsWorld. Romney is "not a fan of the format," he said, pointing to Romney's statement in the New Hampshire Union Leader. The GOP candidate told the paper he thought presidential debates should be held at a higher level than having candidates answer questions posed by snowmen.
More Important Things for Giuliani?
Candidate Rudy Giuliani's campaign has reportedly stated that the Republican front-runner has a scheduling conflict and won't be able to attend. A TechNewsWorld call to Giuliani's campaign headquarters was unable to confirm that Giuliani would not attend the debate, but a media relations spokesperson for the campaign did note that nothing had been finalized yet.
A Real Excuse?
"For starters, presidential campaigns don't generally schedule more than a month out, so unless there's something really major scheduled for that day, it's unlikely that it's a legitimate scheduling conflict," Kari Chisholm, president of Mandate Media and author of the Politics and Technology Blog, told TechNewsWorld.
The September 17 date is only a couple of weeks before the end of the third quarter reporting period for fund raising, so candidates are usually working overtime to generate revenue. It's possible that Giuliani has a true issue with priorities on his hands — but he hasn't identified it, either.
John McCain and Ron Paul reportedly have solid plans to attend, though neither leads the pack of current Republican Party nomination contenders.
The Tough Questions
If the CNN/YouTube debate brings the involved Republican candidates free television, Internet and print news coverage — as it did for the Democrats who participated Monday — the obvious question is, why might some Republican candidates hesitate?
"It's pretty clear that the questions as screened by CNN, who are professional journalists, were all legitimate questions. They threw in some that were asked in a creative or silly way, but even the snowman question was a legitimate question about global warming. I thought it was an effective way to reach a new kind of audience," Chisholm said.
"As far as Republicans, I think what they are afraid of is the unpopularity of their own positions … the reality for the Republicans right now is that they are in a really tough spot politically. They support the war, and the war is tremendously unpopular," he noted.
"They don't want to face questions from the public that are important to the public. They would rather face questions from professional journalists, who will focus their questions on issues that divide the Republicans from each other, things like stem cell research, the nuances on the questions of choice, gay rights or gun control. And while those are all very important issues, they are not necessarily top of mind for the public," Chisholm added.
Desperate for Attention
As for McCain and Paul, he two candidates have committed to the debate. Regardless of their personal views on the format, however, they pretty much have to attend to generate additional recognition for themselves and their ideas. If they're not in the lead, they don't have many options.
"The top runners are most terrified. They don't want to go on the record," Chisholm noted.
"One of the things that happened in the first debate was that it was harder to wriggle out of the question," Chisholm explained. "It's one thing to get a nuanced question from a talking head journalist that you can dodge around, but when you have a real person very clearly asking a difficult question that's important to them emotionally, the candidates had to respond to the questions."