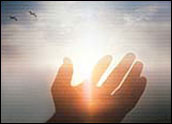 It seems rarer than ever these days that a majority of Americans can get together, rally round a common cause, hash out their differences, and forge a consensus in support of a durable and lasting approach to a pressing and vital public issue. Yet that is what is happening as a groundswell builds from the grass roots up with regard to U.S. energy policy and the prospect of developing biofuels as an alternative energy source.
Prior to the 9-11 attacks and Gulf War 2, the U.S. public hadn't been hit so hard with the prospect of an energy crisis since the formation of OPEC and the first great oil price shock of the 1970s. They were suddenly forced to contemplate and reckon with all the explicit and indirect economic, political, social and environmental costs of dependence on imported fossil fuels, as well as the ways and means whereby the U.S. produces, distributes and consumes energy.
Energy policy and the development of cleaner, more efficient renewable alternative sources are once again at the forefront of the nation's political, technological, economic and social agendas.
The amount of petroleum used for transportation in the U.S. has grown steadily since 1975, according to government statistics, increasing from 8.95 million barrels per day then to more than 13 million barrels per day at present. About 40 percent of that is imported from OPEC countries.
"We have entered a different energy era that requires a much different response than in past decades," Sen. Richard Lugar, R-Ind., said earlier this year at a leadership forum in Washington D.C. "What is needed is an urgent national campaign, led by a succession of presidents and Congresses, who will ensure that American ingenuity and resources are fully committed to this problem."
Grass Roots
When Rudolf Diesel introduced the world's first diesel engine in the U.S. back at the beginning of the twentieth century, he designed it to run on peanut oil. Diesel envisaged a system that would use a variety of oilseed crops from American farms to provide the fuels that would harness the power multiplication potential of his diesel engine to develop the U.S. economy. As we know all too well, things didn't turn out that way.
More than 100 years later, Americans are getting back on the veggie oil-internal combustion engine track. It's encouraging — and perhaps should not be surprising — that a wide range of biofuel programs and projects have cropped up and gained momentum, despite the ongoing debate over which alternative fuel projects to pursue, as well as doubt and criticism from right-minded skeptics or those with vested interests to protect.
Nor is it surprising that biofuels are getting much more play in the media, as well as attention from politicians, scientists and engineers, political and social activists, and the film industry. Or that a new generation of Americans is weighing in on these issues, with alternative energy resource and technology development programs and projects now in full swing and gaining steam at universities across the nation.
A growing number of farmers are forming ethanol and biofuel energy cooperatives while mechanically minded entrepreneurs are offering vegetable oil engine conversion kits and services. Both groups are seeing increased business and expect to do even more farther on up the road.
Situated in California's scenic Ojai Valley within a large agricultural community just minutes from the Pacific Ocean,Veg Powered Systems is a small but growing business. The husband and wife team of Joel and Rebecca Woolf started out several years ago converting diesel engines to run on straight or recycled vegetable oil — SVO and RVO, respectively — for local farmers and other residents. They were in pursuit of an ideal: that by burning vegetable oil California's "fuel fields could go from oil fields to canola fields."
Joel Woolf was able to modify and fine-tune the standard two-tank veggie oil conversion system by designing a completely separate secondary fuel system for veggie fuel oil complete with pumps and filters. The result was better, more efficient engine performance. The slightly more viscous veggie oil fuel never enters the stock diesel fuel filter and is never pumped through the stock electric fuel pump.
Coming from a coastal agricultural area has allowed Veg Powered Systems to convert a large variety of diesels — from boats to tractors to passenger buses — in addition to cars and trucks. Since the latest run-up in oil and gasoline prices, the company has had more business than it can handle: Customers are currently scheduling conversions almost six weeks in advance, reported Veg Powered Systems' Jon Austin.
"With the cost of fuel going through the roof and with no end in sight, we have been extremely busy converting cars, trucks, buses, boats and generators to run on recycled or new vegetable oil. More and more people are realizing that their everyday diesel vehicle is actually a highly efficient alternative fuel vehicle if you simply add on a heated veg oil fuel system," Austin explained.
Next Generation
Meanwhile, the younger generation is taking part in finding workable solutions to the myriad problems related to the production, distribution and consumption of energy. Universities across the country are expanding and introducing a host of alternative- and renewable-energy programs and projects.
Courses are well underway atYale andMIT, for instance, while on the West Coast, theUniversity of California Berkeley's Renewable and Appropriate Energy Laboratory continues to expand its applied research and public outreach programs. Further north, UC Davis, which has produced a series of widely read research papers, recently opened the doors to a new energy efficiency research center.
Yale University's Green Fund and the Yale chapter of Engineers Without Borders are backing two student-driven biofuels projects at Yale's New Haven campus in Connecticut. Kathy Rostkowski is the project manager in charge of the Algal Photobioreactor Project, which is developing a technology that uses sunlight and specially selected algae residing in fiber-optic cables to remove and fix CO2 from the atmosphere. The resulting algal mass can be converted into biofuel that can be used to power cars, trucks and buses, as well as for heating purposes and to generate electricity, Rostkowski explained.
Many of the team members involved in the project attended "Biological Processes in Environmental Engineering," a course taught by Professor Jordan Peccia, Rostkowski recalled.
"The thought of the very real benefits such a reactor might have on a larger scale paired with Yale University President Levin's timely proposal to reduce Yale's greenhouse gas emissions encouraged a handful of students in the course, under the guidance and direction of Prof. Peccia — myself included — to pursue that goal by applying for Yale's Green Funding with a proposal that included a slightly more complicated and larger-scale design [than an original smaller scale model the students had designed and built during the course]."
In an effort to reduce greenhouse gas emissions and to decrease dependence on fossil fuels, Rostkowski and others in the project team will be working this coming term to optimize the bioreactor for local conditions and recommend implementation at Yale's Central Power Plant — as well as use of the biofuel produced to power university vehicles.
Yale's first biofuels project grew out of environmental engineering major Giovanni Zinn's senior project, explained Betsy Scherzer, who now leads a project team whose main focus is converting waste vegetable oil into biodiesel for use on campus. The project got off the ground with the help and supervision of chemistry professor David Johnson and funding from Yale's Green Fund.
Waste veggie oil is collected from campus dining halls by Yale Recycling and then converted to biodiesel in a student-built processor. Some of the biodiesel is used to fuel boilers at Yale's Bethany Observatory. At the end of the last school year, the project team also worked out an agreement with Yale Transit to sell it biodiesel for on-campus delivery vehicles that run on a B20 — 20 percent biofuel, 80 percent diesel — mixture, as well as B100-fueled buses used for special, high publicity events.
"This is great, because it will allow us to be self-sufficient and hopefully even pay workers, lending stability to the project," Scherzer said. "The Yale Biofuel Project also has a more scientific arm: This year we've investigated methanol recovery; next year, we plan to work with glycerin byproducts, [and] the Bethany Observatory boilers' emissions have been tracked and analyzed, adding to the scientific knowledge of emissions."
---
This story was originally published on July 12, 2006, and is brought to you today as part of our Best of ECT News series.
---
Green Energy, Part 2: Ethanol and BiodieselGreen Energy, Part 3: Fostering Change via the InternetGreen Energy, Part 4: Not Politics as Usual