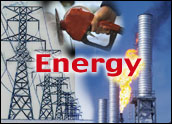 Be it with ethanol, unused or recycled vegetable oil, biodiesel or carbon fixing, substantial efforts and progress are being made toward developing a biofuels-based energy infrastructure in the U.S. within the next decade or so. Parts one and two of this four-part article included discussions of the advantages and disadvantages of each alternative fuel source. Here, in Part 3, we'll examine one communications medium that will be playing an increasingly central role in this ongoing debate: the Internet.
The issue of biofuel development is cutting across regional, political, economic and social lines in a manner reminiscent of the grass roots advocacy of the American Civil Rights Movement and Vietnam era anti-war protests. Take, for example, the clean energy plan California Governor Arnold Schwarzenegger announced on July 13.
The plan aims to reduce air, land and water pollution, as well as the state's dependency on imported fossil fuels, by increasing the state's biofuels production. Specifically, it calls for California to produce 20 percent of its own biofuels by 2010 and 40 percent by 2020.
California currently produces only five percent of its biofuels while consuming 900 million gallons of ethanol annually. The plan favors ethanol and other biofuels derived from corn and sugar cane for their ability to provide clean, renewable sources of energy.
As biofuel proponents work to push California's energy plan and others like it forward, they will be relying more and more on a new tool: the Internet. They will be doing so not only through e-commerce, but also by providing people with the means to get involved in biofuel activism to a greater degree than was possible prior to the present climate of social, economic, technological and political change.
Home Grown Web Site
One of the best things about the Internet is that surprises and novel applications can be found on the Web in small packages. Ojai, California's Veg Powered Systems sells and installs its own vegetable oil fuel conversion system to owners of diesel vehicles — be they boats, cars or trucks. Anyone in the Los Angeles area curious about the company's system need only take a look at founder Joel Woolf's converted 2003 Dodge 3500, which is currently on exhibit as part of the "Propulsion After Petroleum" exhibit at Petersen's Automotive Museum on Wilshire Boulevard.
Veg Powered Systems, located in a coastal California agricultural community, is doing more business than it can handle at the moment, in no small measure due to the sharp and sustained rise in oil and gasoline prices. In conjunction with good ol' word of mouth, the company is using the Web to ride the growing wave of enthusiasm for "veggie" oil and other biofuels by getting the word out about its products, services and the benefits of burning veggie oil as an alternative to diesel and biodiesel. Additionally, Veg Powered Systems is doing a fast-growing bit of e-commerce, selling its customized, veggie fuel powered trucks and cars through its Web site.
Regarding the effect its Web site is having on both its business and mission of promoting the use of veggie oil fuel nationwide, Veg Powered Systems' Jon Austin, who spends some of his weekends driving along the California coast without benefit of fossil fuels, said, "We have had a positive response. Communication through the Internet is invaluable in today's world. A lot of our business is word of mouth, but much of it is due to the ease of access to the Internet. It allows people outside of California and the United States to check out what we are doing with diesel engines and vegetable oil."
The company's Web site also has a practical, public service edge to it. In order to help drivers of veggie oil-powered vehicles find fuel, the site includes a feature called the "Veggie Pipeline" that enables converted vehicle owners to locate veggie fuel sources and contribute to the creation of a nationwide veggie fuel resource locator. "We run recycled [as opposed to 'straight,' unused vegetable oil], and people who are new to collecting oil need a little help in locating it," Austin explained.
Blogging to the Faithful
Veg Powered Systems is by no means the only alternative energy proponent making use of Web communications. As one might imagine, the amount of blogging about alternative energy has mushroomed recently. Like Woolf, James Wilson's motivation to launch the aptly named Alternative Energy Blog came out of a deeply held conviction in the benefits of renewable energy, and the need for the U.S. to shift its energy base away from fossil fuel dependence.
Wilson launched his blog in 2004 after being unable to find one that provided global coverage of alternative energy resources and technologies. Working in his spare time, and using major search engines and sites such as Technocrati to find other alternative energy Web sites, Wilson embarked on what turned out to be a six month-long campaign to get his blog off the ground.
The blog's subscriber base has since grown to more than 6,400. Further attesting to its popularity and perceived value, more than 100,000 other sites have linked to it, according to Yahoo's tracking service. Incidentally, Wilson's blog has attracted enough attention to be listed as a holding in Blogshares.com's fantasy stock market competition. "What surprised me was the organic growth in readership and number of Web sites linking to the AEB, which continues to grow without any active promotion," he said.
The blog has stayed pretty much the same since its introduction, Wilson said, other than the addition of Google's AdSense contextual advertising in April 2005. "The primary purpose of the blog has never been to generate revenue, therefore advertising was only introduced to provide a means for companies providing relevant products and services to reach Internet users," he explained.
"As these ads are delivered on a national and even local basis, [the advertising] actually helps the average user, for example, find a utility company offering electricity from a renewable source near them."
Wilson noted that in addition to the Web spurring new advertising vehicles for bloggers, contributors and entrepreneurs, it has also opened avenues for non-profit fundraising, and online utility switching, the latter for those who want to shift from conventional energy suppliers to those generating 100 percent of their power from renewable sources.
Despite its growth and success, Wilson has found himself unable to research and write for the blog on a daily basis. That has led him to change strategies. "Without writing for the blog full-time or with a staff, I came to the realization that it could not compete with automated news gathering sites [e.g. Google News] for breadth and completeness of coverage. Instead, I changed to a focus of selecting significant events and news items," he explained.
Green Energy, Part 1: A Second ComingGreen Energy, Part 2: Ethanol and BiodieselGreen Energy, Part 4: Not Politics as Usual