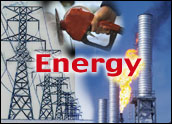 The movement toward a biofuels-based energy infrastructure in the U.S. is steadily building steam.Part 1 of this four-part series focuses on the emergence of a grass roots energy movement.Part 2 takes a look at the pros and cons of ethanol and biodiesel fuels, andPart 3 examines the use of the Internet to foster change.
This final installment considers how the men and women in state and federal government have been using the Web — or in some cases, neglecting to do so — to further their positions on the alternative energy issue.
Heard on the Hill?
For many people in the biofuels movement, it is inspiring to witness and play even a small part in the huge amount of grass roots-driven, Web-based activity the energy issue is presently generating in the U.S. All this concern and activity raises a crucial question: To what degree is all this activism being heard and acted upon by government leaders? And to what degree are they making use of the Internet to better represent their constituents?
Certainly, politicians, businesses large and small, and the media are all getting involved in biofuel and alternative energy issues to a greater degree than has been the case in past decades. In addition to concern over matters of national security and international relations, the growing evidence that the Earth may be entering a period of drastic climate change has been a big motivating factor. The attention given to the documentary film "An Inconvenient Truth," featuring Al Gore, attests to that fact.
However, even though political candidates' use of the Web has increased dramatically since 2002, politicians are still failing to take advantage of the Web's most distinctive communicative attributes, suggest the results of a recently released report by the Washington, D.C.-based Bivings Group, which evaluates the use of the Internet as a tool for 2006 political campaigns.
This year, 96 percent of Senate candidates have active Web sites, while only 55 percent did in 2002, the report found. While most candidates offer core functionality on their Web sites, the majority do not make use of newer and more sophisticated tools such as blogs, RSS feeds and podcasts. In terms of content, political candidates appear reluctant to post stances on important issues on their Web sites or to make use of the Internet's most significant attribute: interactivity.
Fear to Take an Online Stand
"For example, a highly controversial issue currently facing our nation is American energy security and the possibility of oil exploration in the Arctic National Wildlife Refuge," said Erin Teeling, who researched and co-wrote the Bivings report.
"This issue and the relevant Congressional Bill, HR 5429 [the American-Made Energy and Good Jobs Act], have been highly divisive in our government, as well as in the American population," she noted.
"Many Senators and Representatives have taken strong stances on this issue, such as Rick Santorum (R-Penn.), who supports drilling for oil in ANWR. However, despite his outspoken stance on the issue and the claim on his Web site that 'Sen. Santorum is leading the fight to make America less dependent on foreign oil,' he has failed to use his Web site and the Internet in general to communicate directly with voters regarding this issue," Teeling explained.
Nowhere on "Running with Rick," Senator Santorum's blog, are important issues such as ANWR discussed, she pointed out. Rather, the blog serves primarily as a vehicle to attack his opponent, Bob Casey.
"When reading the entries on this blog, it is clear that Rick Santorum is not writing himself, but other campaign staffers are writing for him," asserted Teeling. "Further, while there is a link for blog readers to send comments, the blog does not publish [them]." This is representative of the most common type of blogging undertaken by political candidates in the 2006 elections.
"In some cases, the blogs are so bad that candidates might be better off not using a blog at all," she observed. "It is evident from our research that politicians are just not ready to give up control. Opening blogs to [reader] comments and attempting to address real issues on their Web sites, such as energy and ANWR, leaves candidates open for criticism. Campaign Web sites are supposed to be a central location where supporters can go to take action on behalf of their favorite candidate, so campaigns do not want to run the risk of negative material appearing on their sites," Teeling concluded.
Impact Unknown
There are Capitol Hill bloggers, and then there are citizen bloggers. Asked what type of impact he thought his "Alternative Energy Blog" was having on its readership, activist James Wilson responded that it wasn't easy to determine.
"Despite having more Web sites linking to it than to Chevron and hundreds of thousands of visitors, it's very hard to judge its impact," Wilson demurred. "I can certainly say what impact I hope the blog is having. I'd hope it's helping to promote a consensus that sees a combination of alternative energy sources as a solution to our energy challenges, raising awareness of the need to move away from a reliance on nonrenewable fossil fuels sources to clean, renewable sources. How effectively it's having this impact is something I often think about."
At least one thing does seem certain. Like other mass communication technologies preceding it — and yet unlike them in terms of its interactive nature and real-time capabilities — the Internet has become an integral part of participatory democratic dialogue in the U.S. As such, it will be instrumental in realizing any shift that may take place in the U.S. regarding energy production, distribution and consumption.
Green Energy, Part 1: A Second ComingGreen Energy, Part 2: Ethanol and BiodieselGreen Energy, Part 3: Fostering Change via the Internet