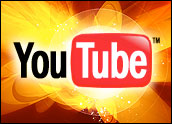 Users of Helio's Ocean mobile phone and Internet device now have an amped-up YouTube application built especially for their phones, the consumer-focused mobile phone company announced Wednesday.
On most mobile phone and device services, users have been limited to a passive viewing experience of YouTube, if they're able to gain access to the content at all. While Apple's high-profile iPhone offers an easy-to-access YouTube service with crisp, clear videos, it doesn't let users interact with the YouTube site.
"Accessing YouTube while on the go has been limited to browsing and viewing, without the rating, sharing and personalization features that have made YouTube a runaway hit on the Web," noted Sky Dayton, Helio's CEO.
Helio's new YouTube application, however, lets users log in, rate videos, comment on videos, share and save videos, as well as subscribe to channels. Plus, Ocean users can record their own videos using the phone's built-in camera and then upload them to a personal YouTube channel, giving them titles, descriptions, tags and categories. They can also set videos to be public or private.
In addition, Helio said its Ocean also lets members geo-tag video uploads from their mobile device using Ocean's built-in GPS capabilities.
"Helio has been working very closely with YouTube for the past year to offer this, based on research and feedback from our members," Courtney Carlisle, a spokesperson for Helio, told TechNewsWorld. "Our members like to communicate in real time and in unique, feature-rich ways, such as picture and video messaging, blogging, etc.," she added.
Web-Savvy Users
Though Helio isn't perhaps as widely recognized as major wireless carriers like AT&T, it has carved its niche by directly targeting consumer users rather than business and enterprise users. It's known for its consumer-friendly, mobile Web-enabled devices that make tasks like texting and chatting relatively easy. Its approach appears to resonate well with a Web-savvy, younger generation of mobile device users.
"From the research I've done, social computing, youth and mobile are three things that really work well together," Vidya Lakshmipathy, a Forrester mobile software analyst, told TechNewsWorld.
"Youth are constantly using their mobile phones and are also much more active with social computing than older age groups. Mobile data users — regardless of age — are also far more active with all types of social computing, so all signs point to mobile social computing being a successful offshoot of the social computing trend — particularly for the younger audience," she added.
Social Studies
In addition to YouTube, Helio has been working on enabling other mobile social computing access applications.
"Helio was the first to launch MySpace Mobile on Helio with our first handsets in May of 2006," Carlisle said. "This past July, we rolled out a richer, deeper, faster MySpace application with a very similar look and feel to the YouTube application — the MySpace application offers a beautiful photo gallery, the ability to change your profile status, upload pics instantly, and blog on the road."
Helio, Carlisle also noted, was the first mobile company to enable geo-tagging for photo sharing site Flickr so that members can view where they've been through Flickr maps.
"Of course we will continue to build out these services and add to our portfolio of social networking services," she said.