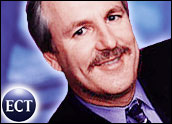 Last week was a vacation week for me, and I'm writing this before I leave for Atlantis and some of the most wonderful waterslides in the world.
However, I had a heads-up on HP's announcement, and the Blackbird gaming machine is on the other side of incredible. This announcement basically assured Dell was pwned, so it's good Dell's financials took such a nice hop. We'll probably spend most of our time drooling over the Blackbird, but the Dell improvement coming as soon as it did is probably the bigger news.
Still, it isn't anywhere near as much fun as using "pwned" in a sentence.
Finally we'll conclude with my product of the week a new video/audio distribution system called Fuze Media that fixes both Intel's Viiv and Microsoft's Media Center, making them what they should have been.
Blackbird: Kicking Dell and Apple Butt and Taking Names
You often see mergers that simply don't go anyplace — largely because the merged entities are either kept at arm's length or spend all their time arguing over stupid things. This last is most likely why the first is very common. HP doesn't do either, and Mark Hurd, its CEO, wants people in his company to either work together or work someplace else.
No place was that more evident than in the Blackbird gaming PC launch last week. Designed to both showcase the collaboration between HP and Voodoo — the PC gaming company that HP recently acquired — and show up the Dell XPS, the Blackbird is an amazing product.
Dell's XPS desktop has had an impressive run. Like the Dodge Viper, it blended many aspects of a high-end gaming system with the quality and controls of a volume-based PC company. However, it came from Dell alone. AlienWare, the company Dell acquired, has been operating at arm's length. While incredibly powerful, the XPS is a little raw when compared with the Blackbird.
If XPS is a Dodge Viper, the Blackbird is more like a Corvette in that it is both very powerful and incredibly refined; encompassing design elements from HP's workstation, server and PC divisions.
The case is solid aluminum, and it is built by a company that builds high-quality car parts, not a PC case company. The ducted cooling is modeled after advanced work that came out of HP labs for rack-mounted servers and workstations, and the water cooling solution was specifically crafted by HP labs.
The box is the first with true 360-degree cooling, as air is both drawn from the top and the bottom, while the case is like a large heat sink and stays cool regardless of what is in it.
Like a car, it actually has a little tool kit built into the case, which you can see when you open the door. There are even provisions to attach a monitor to the case for LAN parties (though I want to see the guy who casually carries this thing into a room, particularly with a monitor mounted on it).
It contains the most up-to-date components and will increasingly be tied to an HP back end that will supply it with extra services.
While there are a couple little fit-and-finish things I still think they could do, Blackbird is a product to lust after and the first desktop product that I think truly is engineered better than a Mac Pro (the XPS was close).
HP also launched a family of phones designed to take RIM out at the knees, see if you can spot the Apple DNA in them when you see them in person. We'll talk about them another time.
Dell: Back and Doing Surprisingly Well
When Dell announced earnings the week before last, it surprised the market with how well it performed.
Dell reported solid performance from all divisions to a degree that it beat the expectations of the financial analysts who cover the company.
Turning around a company is hard to do, and Michael Dell has been building a team of externally hired superstars to return his company to the kind of performance it once had. The results were very good, but what makes them even more interesting is Dell is still at the very front end of this turnaround. Many of us thought it too soon to have a solid signal of recovery for the firm.
Too soon or not, Dell knocked the cover off the ball and Michael Dell deserves credit for a job very well done.
Dell has been pushing design hard, and that push seems to be paying off with its new lines. However, one problem is that sales have ramped up so strongly that Dell is now having inventory shortage problems. This means the number Dell reported might have been much better had those inventory problems been addressed timely.
Overall, Dell, as is HP, is stepping up to compete more and more on design and not just on price. That is leading not only to better margins, but to happier customers who have largely grown tired of buying low-cost crap from anyone.
Going forward, you will see Dell really step up this design focus, do some really interesting things in consumer electronics and start running after HP at an ever-increasing pace. I can hardly wait to see Dell's answer to HP's Blackbird.
Product of the Week: Whole House Entertainment That Works
Fuze Media is a little company that appears to have a lot of Apple DNA. Fuze looked at both Microsoft Media Center and Intel Viiv, and concluded that both sucked. So it set out to create a product that was both based on both technologies and completed the offerings to create something real people would enjoy using.
Sold by home theater companies and system installers, this is not a do-it-yourself system.
This product uses a combination of gigabit Ethernet and a proprietary network to move TV, movies, PC content and music around your home. It's not cheap, but once in, you have most of the benefits of a Microsoft/Intel system without the drawbacks of it feeling incomplete. It is very easy to use.
At its core is a Vista Media Center PC that has been finished. In other words, Fuze competed the last 20 percent of the product Microsoft left incomplete. If you want to see what Media Center should have been, check this system out.
The distributed video is handled by Mac Mini-like small Intel PCs with identical interfaces, while music is hardwired into the house and uses wall switches, touchscreen controllers, and remotes to work.
Unlike Viiv or Media Center, you can put the entire house on the same playlist at the same time (this is the reason I have a Sonos system). While Kaleidescape does a better job with movies (it won the right to let you actually rip your DVDs), it is much more expensive and doesn't do TV; nor is the music solution as well integrated.
If you are in the market for a high-end home video/audio solution (as in, you are probably building a house), this thing is worth checking out. It's also worth looking at to see what Viiv and Media Center could and should have been.
---
Rob Enderle
is a TechNewsWorld columnist and the principal analyst for the
Enderle Group
, a consultancy that focuses on personal technology products and trends.
---