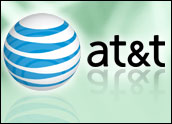 Once again, the CEO of a major American company has met an untimely — and fake — demise on the pages of CNN's iReport Web site — and once again, the mischief-making Web site 4chan is suspected of being behind it all.
It's likely that excutive Randall Stephenson was selected as the cybervandalism target because his company, AT&T, reportedly denied access to 4chan over the weekend. The phony iReport, which claimed that Stephenson had been found dead in his "multi-million dollar beachfront mansion" after a night of "male dancers everywhere and the best blow west of the Mississippi," first appeared Sunday night and has since been removed from the iReport Web site.
The Internet service provider did indeed deny service to 4chan, confirmed AT&T spokesperson Michael Coe.
"Beginning Friday, an AT&T customer was impacted by a denial-of-service attack stemming from IP addresses connected to [4chan]," Coe told TechNewsWorld. "To prevent this attack from disrupting service for the impacted AT&T customer, and to prevent the attack from spreading to impact our other customers, AT&T temporarily blocked access to the IP addresses in question for our customers."
4chan Fans Strike Again
The popular 4chan site, launched in 2003, is primarily a way for fans of Japanese animation to trade images and discuss their favorite manga and anime. However, other images are available as well, and its famously unmoderated random "/b/" message board has garnered the attention of everyone from mainstream media to the FBI.
Of its more benign offerings: If you're wondering where the Internet phenomenon lolcats (pics of grammar-challenged kitties) and Rickrolling (Web pranks that lead you to surprise music videos featuring '80s pop singer Rick Astley) got their start, then look no further than 4chan.
The site, however, has also been tied to hacks of former Alaska governor Sarah Palin's email, denial of service attacks, the "Porn Day" attack on YouTube, and the fraudulent CNN iReport story late last year that claimed Apple CEO Steve Jobs had died from a heart attack. In that last instance, Apple's stock price took a dive before the fake report was removed.
That checkered history, however, was not the reason for AT&T's decision to block access, Coe said. "This action was in no way related to the content at [4chan]; our focus was on protecting our customers from malicious traffic," he asserted.
4chan's access has since been restored. "Overnight Sunday, after we determined the denial-of-service threat no longer existed, AT&T removed the block on the IP addresses in question," Coe said. "We will continue to monitor for denial-of-service activity and any malicious traffic to protect our customers."
AT&T's Rights
The service provider's desire to protect other users by blocking 4chan access doesn't concern Electronic Privacy Information Center executive director Marc Rotenberg.
"They're going to get in trouble as a regulated carrier if they didn't like what [4chan] was saying or doing — that's not a good reason for denying access. But if somebody is engaging in a DDOS (distributed denial of service) attack, that's crossing the line," Rotenberg told TechNewsWorld.
"I do think carriers have the right to take steps to protect networks," he said. "They do that all the time with virus writers or spammers. Once they get into the business of restricting content because they disagree with political views or something, that's when it's a problem or a concern."