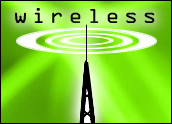 A new jacket from Rosner GmbH, a German clothing firm, combines a 128 MB MP3 player that is controlled through cloth buttons on the left sleeve.
Headphones are built into the collar.
The jacket also has a hands-free cell phone microphone tucked into the collar, which works with phones on the Bluetooth short-range wireless standard.
A tiny electronic module containing the music player and the battery, which the company says is good for up to eight hours per charge, can be slipped out so the jacket can be washed.
Rosner and its electronics partner, German computer chip maker Infineon Technologies AG, said the limited-edition garment is "geared toward technologically progressive, fashion-conscious men."
Priced at 599 euros (US$725), it will be available through the Rosner web site starting in August for delivery in February.
Munich-based Infineon has also worked with outdoor clothing maker O'Neill to come up with an MP3-equipped snowboarding jacket.