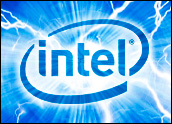 Intel has unveiled a trio of new technologies at the International Solid State Circuits Conference in San Francisco: the Tukwila Itanium chip — which has a record 2 billion transistors; the Silverthorne mobile processor; and a method for doubling the capacity of phase-change products.
The conference started on Sunday and continues through Feb. 11.
On the Go With Silverthorne
It is generally agreed that Silverthorne is an attempt to target the lowest end of the market for computing devices.
Silverthorne is the successor to Intel's Diamondville, which Shane Rau, processor analyst at IDC San Mateo, described as "a low-cost Celeron part" targeted at the basic, or lowest, segment.
"Diamondville and Silverthorne are for sub-(US)$400 products," Rau told TechNewsWorld.
Intel is aiming Silverthorne at low-end GPS (Global Positioning System) and other devices with Web connectivity, said Martin Reynolds, vice president of emerging technologies at Gartner Group.
Will Silverthorne Work?
Intel's core competency is making processors, which is where it makes money, noted Reynolds.
"With almost everything else, they funnel money [in], and it comes out dirt," because Intel spends so much in building the product, he told TechNewsWorld.
However, Reynolds is optimistic about Silverthorne.
Although Silverthorne has a very good power/performance ratio — "it may give you about half the performance and have only 10 performance of the power consumption" — Intel still has to open up the market and make it work, Reynolds said.
Silverthorne vs. ARM
Opening up the market may involve targeting the iPhone, and there has been speculation that Intel will try to get Apple to replace the ARM processors in its iPhones with Silverthorne.
That may be grounded in fact. "One of the marks of success of these new chip products is, can they work in the iPhone?" Reynolds observed, adding that Intel "may just approach Apple" on this.
However, Intel will have to move fast, he suggested, because the ARM processor's flaws are likely to "be quickly improved."
Size and Money Matter
Two other factors Intel has to pay attention to are miniaturization and money.
To get Silverthorne or its derivatives into the iPhone "means building a computer that fits into less space than your thumb," commented Reynolds.
Further, Intel must cut costs: "Their current processors are like $100 parts; with Silverthorne, they need to make it a $15 part," he said.
Via Pooh-Poohs Silverthorne
Another small processor, the Via C-7, needs to be taken into account.
"We should be faster than Silverthorne based on technical principles," said Glenn Henry, founder and president of Centaur Technologies, which is Via's manufacturing arm.
Intel will not emphasize Silverthorne too much, in his view.
"It has to protect its real product line — dual-core products like the Celeron Mobile and Core2 Dual Mobile — because these are their best and most expensive products," Henry told TechNewsWorld.
Via has announced a new processor, Isaiah, which Centaur said will likely outperform the Silverthorne, based on the limited technical information it had about Silverthorne.
About Tukwila
The Tukwila chip has 2 billion transistors and four cores, or CPUs (central processing units).
Most of those transistors go to giving the chip its 30 million bytes of cache memory, said Gartner's Reynolds.
Its launch is a bid to boost the historically slow sales of Itanium chips, which have "fundamental capabilities which Intel hasn't been able to exploit so far," he added.
So, unlike earlier Itanium chips, the Tukwila uses the Quickpass interconnect (this is the nickname for "hypertransport").
Thus, wherever you can use a Xeon, you can use a Tukwila instead, Reynolds said.
Phase-Change Memory
Known as "PCM," "PRAM," "PCRAM," "Ovonic Unified Memory" and "Chalcogenide RAM," or "C-RAM," phase-change memory is a type of non-volatile random access memory.
Non-volatile memory can store data even when the computer it is in is not powered up — think of ROM (read-only memory), flash memory and hard drives.
How PRAM Works
Basically, phase-change uses chalcogenide's resistivity, which depends on its state — whether it is crystalline or amorphous.
The proper state is achieved through the application of the right amount of heat.
The high-resistance, amorphous state represents a binary 0 and the low-resistance, crystalline state a 1.
Why Is Phase-Change Important?
PRAM moves memory out of the silicon layer itself, where space is limited, to the top of the silicon, providing room to put more electronics on the silicon underneath, Reynolds said.
Intel has found a way to put more bits into phase-change, "so you can store two bits instead of one" in each cell, thus doubling memory capacity, Reynolds said.
There is no market for PRAM now, because flash is so much cheaper. In the future, though, flash and DRAM will max out, and that's where PRAM will come in.
When will this happen?
That depends "on how fast flash moves and how fast phase-change moves," Reynolds said, but "I'm sure in ten years, it'll be phase-change."
For the moment, however, work on phase-change is "insurance for when flash memory falls down," he added.