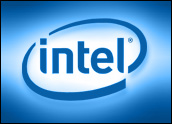 Intel on Monday announced that 12 new netbooks based on its dual-coremobile Intel Atom processors, code-named "Pine Trail," are nowavailable.
These are available from eight vendors, including Acer, Asus, Lenovoand Toshiba. Other vendors will announce their new netbooks runningthe N550 soon, Intel said.
Netbooks built around the Atom N550 are aimed at heavy online use and at gamers.
Two Cores Are Better than One
The netbooks released Monday are built around the Intel Atom N550 CPU.This is a 150 GHz processor that runs on two physical cores with twothreads each. Each core has 512 KB of L2 cache. Memory support is asingle-channel DDRS running at 557 MHz up to 2 GB.
The N550 incorporates Nvidia's ION graphics processing unit, whichuses Nvidia's Optimus technology. "Optimus gives the ability toautomatically switch between an integrated processor and a discreteprocessor," Nvidia spokesperson Brian Burke told TechNewsWorld.
"A dual core processor will provide more performance than asingle-core but at nearly the same power draw," Leslie Fiering, leadIntel analyst at Gartner, told TechNewsWorld.
More, Better, Faster
Several mainstream applications, including Adobe Photoshop and WindowsMovie Maker, are multithreaded, and hence run faster on dual-coreprocessors than on single-core ones, Intel spokesperson Suzy Ramirezsaid. Windows 7 users will also see better performance.
"Windows 7 focuses on how multithreaded applications are run,providing benefits in energy reduction, scalability and performance,"Ramirez told TechNewsWorld.
Users will also see better performance when they have multipleapplications open at the same time, Ramirez added.
Online applications will also get a boost from the dual-core technology.
"The dual-core N550 will offer new levels of support for moremedia-intensive online applications," Ramirez explained.
These include games as well as Adobe Flash for access to various Web pages and multimedia sites such asYouTube and Hulu, Intel said.
One of the new netbooks based on the Atom N550 is the Asus Eee 1215PN,Nvidia's Burke said.
Aren't Netbooks the New Dodos?
Though netbooks have gained considerable attention by consumers over the last couple of years, their position in the market is being squeezed by tablet computers like the Apple iPad.
"We believe that media tablets such as the iPad are cannibalizingnetbook sales, especially in the companion device mode,' Gartner'sFiering said."Unless there are specific advantages offered only by anetbook, many buyers are voting with their dollars for the mediatablet category."
Workers who already have a full-featured desktop or notebook will findmedia tablets can do what they need for an occasional device, Fieringpointed out. However, netbooks are the better choice if "some level"of computational power and better synching with desktop and notebookdocuments are needed.
"Are netbooks a dying breed? Not yet," said James McGregor, chieftechnology strategist at In-Stat. "Tablets right now are sellingfor more than [US]$400 and there's a very good distinction in the marketon price points."
Netbooks are under pressure from other segments, particularlynotebooks, McGregor told TechNewsWorld.
"Wal-Mart last Christmas was offering a fully featured Toshibanotebook for under $299," McGregor pointed out."However, netbookshave got a pricing advantage, and as long as they have that and theyhave a different channel — the carriers — they've got a chance," headded.
Strength in Numbers
Intel thinks the netbooks market will remain strong.
"We listed eight OEMs in our press release today, and others will maketheir own announcements in the next few months," Intel's Ramirez said."The fact that all major OEMs are still developing and innovating onnetbooks is a key indicator that these types of devices are stillrelevant. Intel continues to see a healthy demand for netbooks, and wedon't expect that to change any time soon."