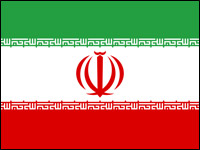 Iran has released at least some of the people who appeared in a music video for a song by American pop artist Pharrell Williams.
The video, set to the Williams tune "Happy," showed people dancing on rooftops of the capital of Tehran.
The original video received more than 250 million views on YouTube, and spawned numerous alternate versions.
It is not clear if all of the people arrested for making the Tehran-based video have been released or if they later will be put on trial. Their release was contingent upon posting a hefty bail sum, reports suggest.
"It is beyond sad that these kids were arrested for trying to spread happiness," Williams tweeted this week.
[Source: The Guardian]
China Bans Windows 8 on Government Computers
China will not allow new government computers to use Microsoft's Windows 8 operating system.
Interestingly, and confusingly, the ban was presented as part of a notice on the use of energy-efficient products; the link between Windows 8 and energy savings was not thoroughly explained. Later, Chinese news agency/government mouthpiece Xinhua cited security concerns (while making no mention of energy savings).
The ban could have something to do with Microsoft's discontinuation of support for the older Windows XP, which took effect in April. The decision to pull the plug on XP was particularly problematic for the Middle Kingdom, where the shift to newer versions of Windows has been molasses-paced.
Microsoft was surprised by the decision, saying that it had been "working proactively" with Beijing to smooth the transition from XP to modern day.
China has been a tricky market for Microsoft. The company long has dealt with piracy problems there, and in 2012 pleaded for government agencies to quit using pirated software.
In 2011, then-CEO Steve Ballmer said that Microsoft earned more money from the Netherlands (population 17 million) than China (population 1.3 billion) because of the piracy epidemic.
[Source: Reuters]
Uber Launches in Saudi Arabia
Ride-sharing app Uber launched in Saudi Arabia on Thursday following three months of beta testing.
Saudi Arabia is a unique and potentially fertile market for a ride-sharing app. The nation is somewhat bereft of public transportation, for starters, plus women are not allowed to drive.
What's more, many of the regular cabs in big cities are a bit on the decrepit side — e.g., broken meters — and operated by foreign drivers who can't read Arabic streets signs.
Other ride-facilitating apps like Dubai-based Careem and Brazil's Easy Taxi recently began offering services in Saudi Arabia.
[Source: The Wall Street Journal]
Under Martial Law, Thailand Bans Social Media Sites
In Thailand, where martial law is now in effect, a half-dozen websites have been blocked, with hundreds more being monitored.
However, this is not censorship, insisted Thakorn Tanthasit, a commissioner for the National Broadcasting and Telecommunications Commission. Rather, it is "a blockade of only content or websites which may contravene to public morality and cause conflict and unrest and threat to national security."
That comment was made after the NBTC talked shop with more than 100 Thai Internet service providers.
The Thai army reportedly also has seized 14 satellite TV channels, as well as 300 community radio networks.
[Source: Tech In Asia, Asian Correspondent]