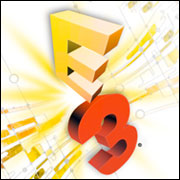 Another Electronic Entertainment Expo (E3) video game show has come to a close, and this year, more than ever, the battle lines were drawn asMicrosoft and Sony both unveiled new systems.
Sony may have gotten the upper handby announcing that its PlayStation 4 will be US$100 cheaper than the Xbox One and free of restrictions on the buying and selling of used games, but a lot can happen in the next few months.
Here is a recap of the best and worst of E3 2013.
Top Games of the Show: Exclusives
With Microsoft kicking things off on Monday morning by presenting just a part of its Xbox lineup — while offering little commentary on the Xbox One's other functionality, including streaming capabilities — it was clear this was about the games.
Ryse: Son of Rome
In many ways, that is how it should be. This year's lineup included some strong showings, and exclusives were once again key to each company's strategies.
Microsoft offered up Ryse: Son of Rome, a Kinect-supported game that will allow players to take the role of a Roman general and lead his legions in an effort to "restore the honor of Rome." This game, developed by Crytek, is one of those titles that really emphasizes the "video" in video games. This is a game that likely couldn't have been developed for the Xbox 360 and looked this good.
For those who can't wait until 2014 for the reboot/update of Halo for the Xbox One, there will be Titanfall, a giant mech warrior combat game that offers plenty of first-person shooter action.
All About the Games
Sony not only scored a hit with its $399 price for the PS4, but it also delivered a few more crucial exclusives, which included Infamous: Second Son, where players take the role of a young man with superpowers. This sequel to Infamous and Infamous 2 takes the story in a new and potentially shocking direction.
Sony's PS4 will also offer up the alternate history epic action game, The Order: 1886. In this world, technology has advanced in some ways thanks to an epic war against a mysterious threat, and yet Victorian morals and attire live on, making for a game that could be jolly good fun.
While the Xbox One will have Halo (again), that might not be enough, as the PS4 will offer up Destiny, an action role-playing first-person shooter. It is being developed by Bungie — the company that made Halo — and offers a compelling story where humans have been forced to a single walled city and must battle an alien threat to ensure mankind survives. With a set-up like that, we're sure gamers can't wait.
Nintendo also focused on games this year, and the company will offer up Super Mario 3D World, which for the first time allows four players to take part in a Mario game; Donkey Kong Country: Tropical Freeze, which brings the infamous gorilla to the Wii U for the first time and in HD; and The Legend of Zelda: The Wind Walker HD, which has been enhanced with 1080p graphics.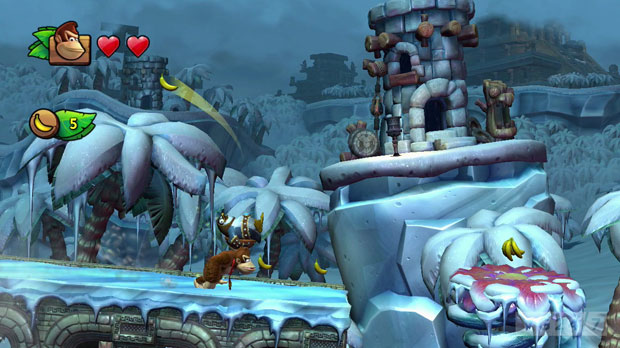 Donkey Kong Country: Tropical Freeze
Top Games of the Show: Cross Platform Titles
Of course, the first-party games are meant to drive hardware sales, but the hardware developers actually make their money from third-party games. This year, there were certainly someepic games to take in.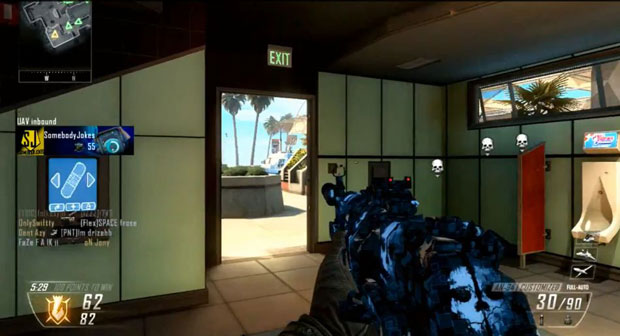 Call of Duty: Ghosts
Sony and Microsoft may have their showdown this year, but so will publishing giants Electronic Arts and Activision, which will roll out Battlefield 4 and Call of Duty: Ghosts, respectively. These are the latest offerings in each of the respective modern military first-person shooter franchises. While Call of Duty has outgunned the Battlefield series inrecent years, it could go either way this holiday. Both franchises have determined fans.
Franchises continue to keep coming back with more, and this included Metal Gear Solid: The Phantom Pain, with protagonist Solid Snake, now voiced by Kiefer Sutherland, but with the same bad haircut; Assassin's Creed IV: Black Flag, which takes the action to the high seas in the age of piracy; and Wolfenstein: The New Order, a post-WWII shooter where the Nazis won and where players must turn the tide.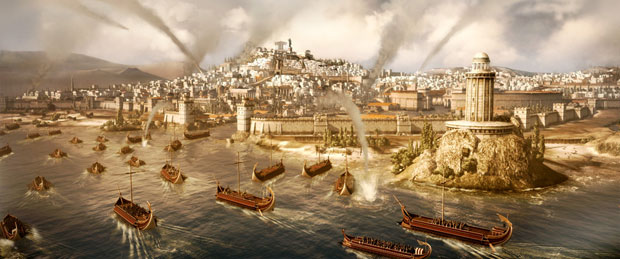 Total War: Rome II
While many of the games will be available on the PC, one PC-only game stood out as a potential for the very best at E3. Rome wasn't built in a day, but Total War: Rome II from Sega will let players build an empire in a strategy game that will offer extended gameplay that now includes combined land and naval battles, enhanced diplomacy and more playable powers.
The Rest and Best of the Show
E3 is like Christmas and comes only once a year. Here are some reasons we already look forward to next year's show.
The Games: This year was about the hardware as much as the games.While Microsoft emphasized games at the show floor, the fact is that except for a few of the aforementioned titles, many of the games don't really deliver the full goods yet. The PlayStation 3 is nearly seven years old, and with titles such as Last of US, we are only now seeingwhat the system can do. Next year will be games that could really be the game-changers.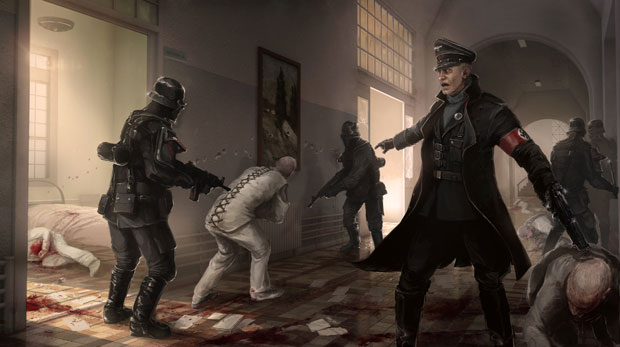 Wolfenstein: The New Order
Size of the Show: While we could complain about the number ofattendees, the truth is that for physical size, the show has hit a nice comfortable spot. It isn't as big as it once was, with three halls, meeting rooms and epically long days of seeing thousands ofdemos for too many games that would be released "when they were finished." Now the show spans a comfortable two halls and offers just enough to be seen in a comfortable couple of days.
The Rest and Worst of the Show
There are so many reasons — at least for attendees — to be glad this show is in the rear view mirror.
Fan Boy Press: In many ways, E3 kicks off the summer, and yet it is a trade show filled with pale-skinned individuals who only see the light of the sun while waiting to get into the various press conferences and offsite events. This is of course the largest video game trade show in the world, and yet the event has increasing blurred with ComicCon, where some attendees even come dressed in costume. For an industry event, this show has more people in shorts and t-shirts than a college frat party.
Volume Control: Somehow there is the idea that louder is better, butthat just means everyone has to scream to be heard. Too loud doesn't mean too old; it simply means there will be deaf gamers in the future.
The Crowds: Because the show is smaller in physical size yet apparently lets in every shorts-wearing blogger who will travel to Los Angeles, the show is crowded. Very crowded. If we wanted this, we'd go to ComicCon.