Fusion Garage plans to pursue product development of the controversial Web PC formerly known as the "CrunchPad," CEO Chandra Rathakrishnan announced via video conference on Monday.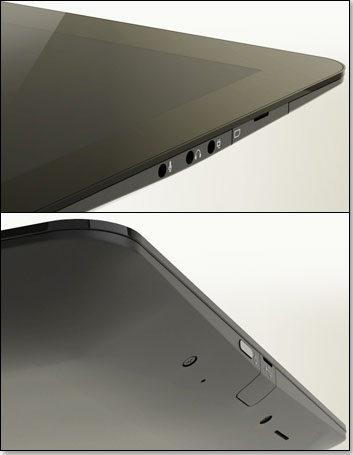 The JooJoo Web PC From Fusion Garage
The purpose of the conference was to address a controversy over product rights, as well as highlight features of the product's design, Rathakrishnan said.
Design Features
Aside from sporting a new name — "JooJoo," a play on "juju," an African term for "magic" — the PC doesn't appear to differ much from the original CrunchPad design concept.
The JooJoo weighs slightly more than a kilogram and features a 12.1-inch touchscreen.
It is WiFi-capable, has 4 GB of storage, and is browser-based — that is, the Internet is "the application for the device," Rathakrishnan said. It can boot in only nine seconds.
"We developed a new and more finished product," Rathakrishnan claimed. "I was able to secure funding and bring this product to market."
No Deal
Fusion Garage approached TechCrunch founder and co-editor Michael Arrington, who originally dreamed up the device, last year, said Rathakrishnan. Their original discussions concerned product development and possible acquisition of Fusion Garage. However last spring, Rathakrishnan said their discussions started to unravel.
"By February 2009, there was a failure to reach a prototype-B design of the product," he said. By that point, it was clear his company would have to take over development plans if they were to get the device to production.
"Friendships are wonderful, but we took all the risks," Rathakrishnan said. "This was nothing more than a potential acquisition that didn't offer results. We knew if the prototype was to go forward, it would be up to Fusion Garage. Many discussions did take place about acquisitions, but ultimately we were never able to reach an agreement."
Rathakrishnan addressed Arrington's accusations over cutting him out of the deal and pending litigation as "simply ludicrous."
Price Point Jitters
The price for what began as Arrington's brainchild 18 months ago — a portable, Web-capable tool, smaller and less powerful than ordinary laptops but more capable of accessing Internet applications than Apple's iPhone — has changed with JooJoo's incarnation.
Arrington wanted the CrunchPad to be affordable for consumers, selling at around US$250. However, Fusion Garage hopes to sell the JooJoo for $499, a price that has left some potential consumers a little wary.
The company plans to begin taking orders this Friday, but it will not be available by Christmas, Rory Mohon, an account associate with McGrath|Power Public Relations, told TechNewsWorld. McGrath|Power is helping Fusion Garage with the product's launch.
The initial orders are likely to ship within eight to 10 weeks, according to Mohon.