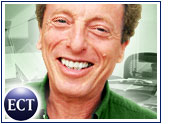 With the latest news from Harvard Business School that CD sales are plunging because the record industry is releasing fewer albums — and not, as the RIAA is stating, because P2P file sharers are undermining sales — isn't it time for you to release your own music?
Remember those tunes you used to play before you sold your instrument? You made them up to let go of some pent-up feelings you were growing through at the time. Well, now you could be releasing those tunes to the world.
Many musicians have given up on their creativity because they feel they could never achieve the mammoth goal of getting a record deal. Rather than realizing that playing music is beneficial to their health and happiness, they have stopped altogether.
Of course, now these erstwhile musicians talk about the good old days. But the good old days are back again.
Sharing Your Songs
Many of the new breed of file-sharing musicians are legitimately sharing their songs with each other — or signing their work up for worldwide digital distribution — for very little money. This music free-for-all could mean the music you abandoned in the past could become a valuable resource to you.
Globally, the amount of music being shared on the Internet means the variety of music is expanding every day to include genres that might once have been excluded from the world of Big Music. Variety will again be the spice of life.
This week, an album I made in the office on an ancient Macintosh is released to the online world through a legit paid service, and I'd like to give you an idea of what it took to get it to that stage.
Although my computer recording equipment today is more sophisticated, a year and a half ago I had only used a computer to go online and not much more.
Complete Album in Two Months
Both of my sons, who are digital recording artists and hip-hop promoters, advised me to buy a computer. So I looked for a secondhand one that already was being used for recording and had the appropriate software. I chose a Mac 9600 with an early version of Cubase.
I plugged my keyboard stereo outs into the computer and played back my backing tracks, recording them onto the Mac. Then I bought a good microphone and sang the lead and then the harmony vocals. Although it was a learn-as-you-go process, I had a complete album in two months.
The great thing about recording like this is that your final mix can be exported to files that you can send anywhere via the Internet. No longer do your old tapes have to sit around in a dark closet.
Unexplored Territory
When I finished my album, I took my files to the now-defunct MP3.com and uploaded them to my artist page, along with a sleeve I had designed using Photoshop. Then there was a period of anticlimax, wondering "What now?" It was, coincidentally, on my birthday that I went to my page and clicked on a genre button for Europop, something I had never clicked on before.
The song I had written while working on the movie "Pirates of the Caribbean" was No. 2 in the UK Europop chart, and several other songs weren't far behind. Wow, did I have a happy birthday. I wondered how on Earth, out of 700,000 recordings, mine could get noticed. That's democracy at work.
Unfortunately, without much warning, Universal Vivendi sold MP3.com and erased all of the music. Many artists were upset, especially the ones who received no refund or royalties. But one must remember that the virtual world is the modern-day equivalent of the Wild West. It is on the frontier of unexplored territory.
Part of an Artistic Community
Probably because of the RIAA lawsuits, a lot of legitimate digital-download sites are springing up, such as Apple iTunes and MTV Europe, which might mean that people not only will hear your music, but also might even pay for it. Still, if you just want people to hear your stuff and don't care whether or not you get paid, there are many companies that can give your music an address on the Web and allow you to become part of an artistic community.
So, for this part of my music's journey, my album has been released to worldwide digital downloads by The Orchard, a music-service company that provides legit download companies — like iTunes — with their product.
What might have been songs in my closet may now see the light of day. So go get yours out and have some fun. Maybe even throw a release party for your friends.
---
Paul Korda's
new album "Not for Robots" is available online at
PaulKorda.com
. His songs have been recorded and sung by Roger Daltrey, Frankie Valli, Dave Edmunds, Allan Holdsworth, Robert Palmer, Italy's Patty Pravo and many others, with sales in excess of 20 million copies.
---