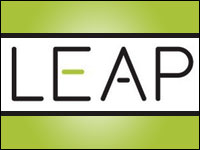 A day after announcing that it has begun shipping to early backers, Leap Motion on Monday officially launched its widely anticipatedgesture control system for the PC and Mac.
The system, which has been compared to the Microsoft Xbox Kinect and Nintendo Wii, had been delayed for several months but will finally arrive in stores next week.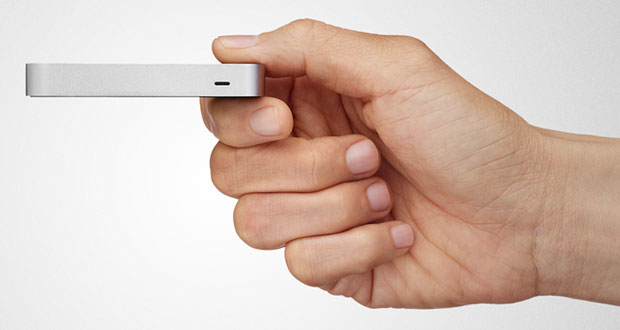 Leap Motion controller
As part of officially launching the Leap Motion controller, the company has also rolled out its software along with opening Airspace, a platform designed to let users buy, download and launch apps built for the Leap Motion device.
At launch, the Airspace Store offered more than 75 applications built by developers in more than 20 countries. Among them were a variety of paid and free apps, mostly in the games and entertainment categories.
'Breaking Down the Barriers'
"Today marks a tremendous milestone for the company," said Leap Motion cofounder and CEO Michael Buckwald. "Leap Motion enhances the computing experience to allow people to do things in new and better ways, and we're committed to breaking down the barriers between people and technology to make the future more easily accessible."
Leap Motion controllers provide users with the ability to control a computer simply via hand and finger movements. The USB controller can sit underneath a desktop monitor, where it can detect hand motion and gestures from as far as two feet away. It will retail for US$79.99.
Starting July 28, Leap Motion controllers will be available in Best Buy stores across the United States. The device is also available in the UK from Amazon.
Leap Motion did not respond to our request for further details.
'Gesture Is Natural'
Leap Motion is not the only company looking to address motion control. Last week rumors circulated that Apple was looking to buy Primesense, an Israel-based company that developed the technology used in Microsoft's Kinect gesture control system.
With the upcoming Xbox One Microsoft opted to take the development of the Kinect in-house.
Gesture-based control is an alternative to today's increasingly prevalent touchscreens and touch technology.
"Gesture is natural, and superior in some ways — it is faster, and avoids repetitive motion injury risk of mice and keyboards," futurist Glen Hiemstra told TechNewsWorld.
A Question of Accuracy
Gesture could also be more affordable.
"What motion does is give you more than touch for less money," said Rob Enderle, principal analyst at the Enderle Group. "You can emulate touch, but you move in 3D space, effectively adding another dimension over a touch screen, touch pad or mouse."
Meanwhile, "the controller is less expensive than the delta to add a good touch screen at the moment," Enderle told TechNewsWorld.
Probably the biggest issue still facing gesture-based control is accuracy. Touchscreens can be quite accurate, especially as people touch where they may want to move something on the screen, but gesture could require a bit more refinement.
"It is harder to be precise with gesture — like inserting a comma between two previously typed words," said Hiemstra. "Thus the gesture apps that are actually used will mostly be about navigation — around maps, store fronts, game scenarios, certain office tasks like spreadsheets and file folders."
'A Better Touch Alternative'
Indeed, "where you need high accuracy, like painting or CAD, you still will need a more accurate device," Enderle agreed.
Meanwhile, the Leap Motion device "takes up less space than a touchpad or mouse and is most useful on a laptop, though it could be used as an alternative to touch on a tablet," he noted. "Like touch, it will likely be used along with a mouse or touchpad on a PC and it can be retrofitted, making a better touch alternative to touch for a desktop PC."
That said, the tried-and-true keyboard is likely not going away anytime soon.
"Keyboards will continue to survive for many years, and mice too, side by side with gesture devices," Hiemstra predicted. "Mice will disappear first. A key future development to watch for is the gamification of many things — learning, customer service, shopping, etc. — and gesture will be useful there."