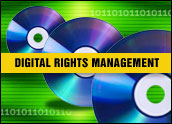 Recent press reports have indicated that a managed copy specification — supported by the Advanced Access Content System (AACS) that provides the copy-prevention system on HD DVD and Blu-ray discs — may be nearing reality.
Details, however, are few and far between. The AACS has acknowledged that it is talking over specifications with movie studios that produce HD DVD and Blu-ray content, and it expects those discussions to continue, but it is keeping mum on the likelihood of definitive action anytime soon.
Been There, Cracked That
Part of the problem in completing a managed copy spec is that the specification for AACS isn't yet finalized, and hackers have been cracking it. Content owners, such as studios or filmmakers, need a rock-solid digital rights management solution in place before the managed copy specification could be implemented, allowing customers to make copies on a limited basis.
"I think with HD DVD and the Blu-ray stuff, you know where the hackers are right now. They have already cracked it," Mike McGuire, a research vice president for Gartner, told TechNewsWorld. "The notion of locking up and hoping you create a perfect lock is a shortsighted dream."
One of the bigger hurdles for DRM and managed copy with HD DVD and Blu-ray, McGuire said, is how easy and seamless AACS can make it for consumers. Every time the copy-protection code is cracked, AACS has to push out a new authentication key to keep protecting the content, and that management has to be easy on the consumer to be successful.
Possible Avenues
Most opponents of DRM generally want two things: 1) the ability to easily make backup copies of expensive content, and 2) the ability to move purchased content to other devices for playback, such as a laptop, home media server or digital media player.
Hackers, of course, can be benign in their interests in moving content around, or they can be malicious, interested in bootlegging copyrighted content for profit. The effect of bootleg sales on the movie industry is hotly debated, with some claiming that people who buy bootleg DVDs aren't likely to buy retail versions anyway, and others claiming that bootleg DVDs, illegal copying and sharing steals a big chunk of revenue from the market.
Either way, the movie studios want control over how a managed copy feature is implemented, but as yet there are no set methods. One example is to let customers make a single backup copy that would require an Internet connection to a central site that would verify the copy and allow or reject it. Other options could be the ability to make copies for other devices at small extra fees, also with the likelihood of some kind of online verification and permission system.
Other examples include the ability to make a limited number of copies for friends or relatives, for example, by paying an extra price at the point of sale. Then there's the idea that ownership of the content is on the way out anyway, so any managed copying would have time-related limitations placed on it.
No Owners?
"The real reason for DRM is the notion that people will permanently own this content," McGuire said. "And we're not convinced that for consumers, that the majority of video and TV content is going to be the kind of content consumers will want to permanently own."
Previous subscription models haven't taken off, he said, but the future of video content won't likely be a traditional ownership model, which is at direct odds with the DVD-related industry.
The DVD market, at least for now, is intensely profitable for movie studios. Films that falter at the box office can often turn a profit via the strength of DVD sales. Consequently, movies studios are loathe to change.
"People just used to be movie buyers or moviegoers or movie renters, and then they would just music listeners who just listened to CDs, and they're not like that anymore. They are content foragers," McGuire said. "There are going to be multiple ways that people expect to be able to get their content, not just a single, easy-to-manage method. And that's the challenge now."