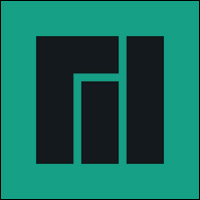 Manjaro Linux 18.1, released on Sept. 12, is one of the most complete Linux OSes you will find. It is a powerhouse distro that offers a better Arch Linux computing platform, and it is the de facto standard for comparing Arch family options.
After six months of development, the latest series is a fast, user-friendly, desktop-oriented operating system based on Arch Linux — but its independent nature makes this distro a hallmark of out-of-the-box computing.
Arch Linux itself is renowned for being an exceptionally fast, powerful and lightweight distribution that provides access to the very latest cutting-edge — and bleeding-edge — software. Manjaro exceeds that reputation and has more benefits.
Manjaro Linux is not Arch Linux in the pure sense — but yes, it is based on Arch underpinnings and Arch principles. Nor is using Manjaro Linux the same as using pure Arch or more direct derivatives.
Its independence breaks away from the pure Arch mold. It puts a user-friendly face on an Arch-based distro and gives you a choice of sensible and productive desktop interfaces and features. Manjaro's user base targets newcomers, not the more technically inclined experienced Linux user.
Developed in Austria, France and Germany, Manjaro provides all the benefits of the Arch operating system combined with a focus on user-friendliness and accessibility. The prime directive for all things Arch is simplicity, modernity and pragmatism.
A Better Arch
Manjaro's independence is one of its key distinguishing traits. That is clearly evident with its software packages. Manjaro has its own repositories that are not affiliated with Arch Linux.
Reliability is one of the chief benefits of Manjaro's software policy. Fewer things break, because the Manjaro team takes more time to make sure its software packages are compatible. In addition, the repositories contain software packages the Arch community does not provide.
One software feature Manjaro closely shares with Arch Linux is compatibility with the AUR or Arch Users Repository. This is a community-driven repository for Arch Linux users. Its compatibility with Manjaro Linux expands access to free software stores within Arch-related communities.
In addition, AUR brings a simplified package installation process that augments Manjaro's software management method. Arch community members port applications to the AUR and provide scripts to install applications not packaged for Arch or Manjaro.
More Manjaro Mainstays
Manjaro developers build into the releases tools such as the Manjaro Hardware Detection utility and the Manjaro Settings Manager. Also, Manjaro has its own way of doing system functions compared to Arch.
A collection of system applications built into Manjaro make using it much easier. For example, Arch distros usually require familiarity with terminal windows to carry out package installations and removals. Manjaro's front-end assistance and improved system tools provide less-experienced users with considerable handholding.
Another invaluable tool is the console-based net-installer Manjaro-Architect. You can install any of Manjaro's official or community-maintained editions. Or you can configure your own custom-built Manjaro system.
What's New
Codenamed "Juhraya," Manjaro 8.1 offers numerous system improvements, including an enhanced package management tool. Another significant update offers a choice of office productivity applications at installation — LibreOffice suite or SoftMaker's FreeOffice 2018. In previous versions, only LibreOffice was preinstalled.
The new Manjaro version includes a graphical front end for managing Snap and Flatpak packages through a tool called "buah." Other key features include an intuitive installation process, automatic hardware detection, and a stable rolling-release model.
You also get the ability to install multiple kernels, special Bash scripts for managing graphics drivers, and extensive desktop configurability.
Why Use It?
If you are a frequent reader of Linux Picks and Pans, you know that I do not often sing the praises of so-called pure Arch distros. They have earned a reputation for cantankerous installation routines, minimal default software offerings, and user unfriendliness.
I highlight a newer crop of friendlier Arch-based distros when I find them. For example, in a few recent reviews I point to some newer Arch derivatives that are creating a bridge between hard-core Arch distros and more soft-core alternatives.
Check out my ArchLabs review and my review of Archman.
Manjaro's independent nature allows it to take the edge off the usual technical skills requirement for productively using an Arch Linux distro. It sets the standard for making ease-of-use a sensible trait for the newer Arch-based options to adopt.
A Package Deal
Manjaro Linux offers Xfce, KDE and GNOME as core desktop options. All three of these latest core Manjaro desktop editions have been enhanced significantly with new features. They contribute to an overall unified designed to bring the desktop and operating system into perfect harmony.
This latest version upgrade includes the new "Matcha" theme of the Xfce Edition, KDE's completely redesigned messaging system variant, and new buttons for the Gnome version. It uses Xfce 4.14, KDE Plasma 5.16 and Gnome 3.32. The core releases include a minimalist edition for more advanced users.
The Xfce desktop environment is lightweight, which makes it fast with low demand on system resources. It is visually appealing and user-friendly. Xfce offers the traditional Unix philosophy of modularity and reusability. It consists of a number of components that provide the full functionality of a modern desktop environment.
---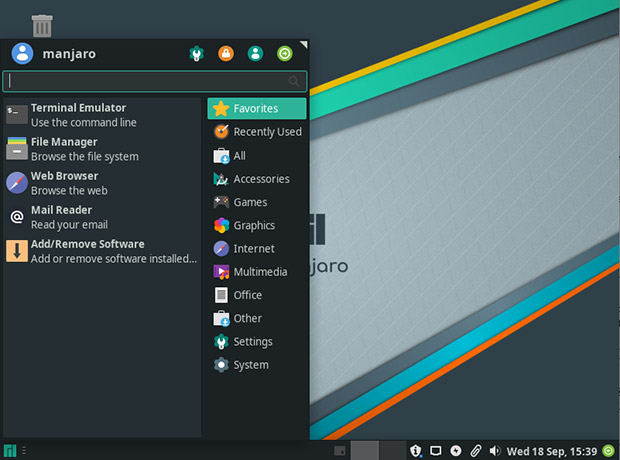 The Manjaro-Xfce user interface provides a modern integration of classic Linux bottom panel and simplified main menu.
---
Xfce's modularity component is essential to its inclusion in the Manjaro Linux desktop array. Its desktop-specific software is packaged separately. This allows you to pick among the available packages to create the optimal personal working environment.
The More, the Better
KDE Plasma, a very modern and flexible desktop, is very user-friendly and flashy, but it is also quite resource heavy. It is an ideal desktop option within the Manjaro Linux offerings. It offers a user-friendly and customizable desktop that rivals those traits in Xfce.
---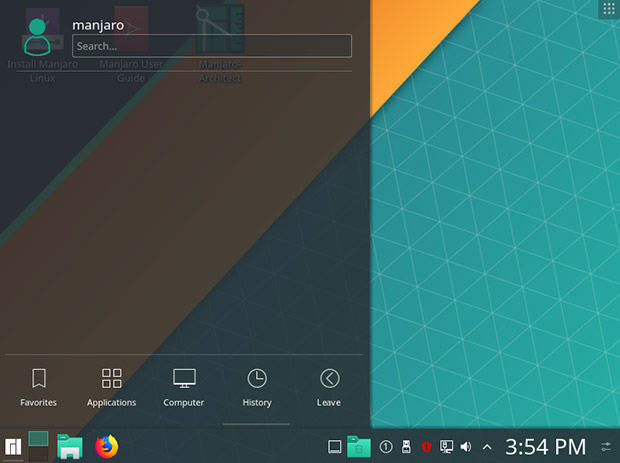 The Manjaro-KDE edition offers a multi-layered main menu panel that is tab-driven, with a transparency effect that does not fully cover any of the desktop area. The desktop design presents lots of eye candy displays that make the user interface fun and productive.
---
The newest redesign in KDE Plasma contributes to its feature-rich and versatile desktop environment. One nicety is its several different menu styles to access applications. Another is its built-in interface that makes accessing and installing new themes, widgets and such from the Internet fun and easy.
KDE Plasma is simple to use and provides a clean work area that stays out of your way. The result is the ability to create a computing workflow that is more effective.
One of the pluses in running the KDE edition is the abundance of desktop customization possibilities. You have access to a collection of eye-snappy widgets to add to your desktop. The result is a much more configurable resource-heavy desktop.
GNOME's Allure
The GNOME 3 desktop breaks with traditional concepts so users can focus on their tasks more easily. It comes with the GNOME desktop-specific inventory of applications with clearly defined guidelines to make them more consistent to use. This desktop design is fresh and uncomplicated.
---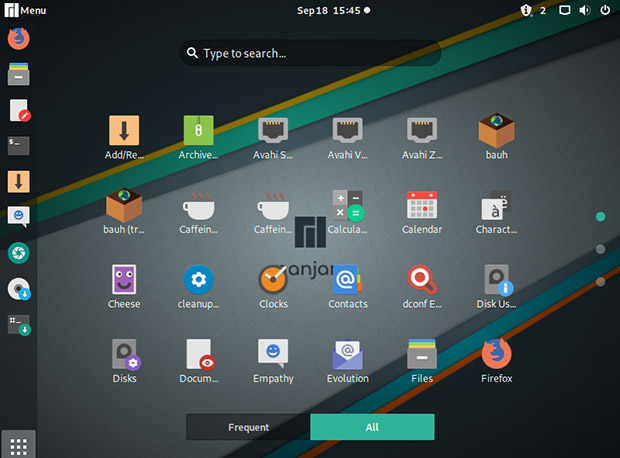 The Manjaro-GNOME 3 desktop includes the latest refinements that make GNOME easy to use.
---
The latest GNOME integration in Manjaro makes it easier to access frequently used features like virtual desktops. The panel bar sits vertically on the left edge of the screen. The main menu button is at the base or bottom point.
A second menu button sits in the top left corner of the screen. It provides separate access to a second menu style. It includes a button to a workplace switcher that slides out from the right edge of the screen. You can use the "Windows" key on the keyboard to bypass the menu button entirely to reach the workspaces panel.
Manjaro Linux has more choices available, thanks to an active and efficient community support team of developers who maintain an impressive collection of other desktop versions. The community-developed desktop versions include the Budgie, Cinnamon, Openbox, MATE, LXDE, LXQt, Awesome, Bspwm and i3 desktop environments.
Bottom Line
Manjaro Linux's in-house system tools, easy installation application and better range of software packages make it a better Arch-based distro than Arch Linux itself. Manjaro offers much more than a pure Arch Linux environment.
Regardless of which desktop style you select, the welcome screen introduces Manjaro tools and get-acquainted details such as documentation, support tips, and links to the project site.
You can get a full experience in using the live session ISOs without making any changes to the computer's hard drive. That is another advantage to running Manjaro Linux over a true Arch distro. Arch distros usually do not provide live session environments. Most that do lack any automatic installation launcher from within the live session.
Want to Suggest a Review?
Is there a Linux software application or distro you'd like to suggest for review? Something you love or would like to get to know?
Pleaseemail your ideas to me, and I'll consider them for a future Linux Picks and Pans column.
And use the Reader Comments feature below to provide your input!