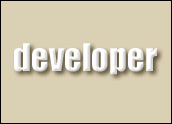 Marvell has created a new Plug Computing initiative to help developers build high-performance, always-on, always-connected and environmentally friendly little computer devices that plug into electrical wall sockets and act like embedded or appliance computers in the home.
The little plug-in computers start with a gigahertz-class processor and are capable of acting like home media servers or network and Internet-connected devices that can run many software-based services.
"There is no doubt that home networks need to become more intelligent and easier to use by offering value-added services for the consumer," noted Simon Milner, vice president and general manager of the enterprise business unit in the consumer and communications business group at Marvell Semiconductor.
"We have created an open computing platform for developers in a consumer and eco-friendly form factor. Marvell's goal is to accelerate the development and availability of innovative software and services in the home," he added.
The Development Platform
Basically, Marvell is building a small, plug-in device. It includes a Marvell Kirkwood processor based on an embedded 1.2 GHz Sheeva CPU equipped with 512 MBs of flash and 512 MBs of DRAM (dynamic random access memory). Marvell's SheevaPlug Development Kit, then, includes the SheevaPlug device, which is enclosed in a plastic case that also contains a universal power supply.

[Click Image to Enlarge]
The SheevaPlug development platform connects to a home network via gigabit Ethernet. Peripherals, such as direct attached storage, can be connected using a USB 2.0 port, which in effect give the device a hard drive.
Multiple standard Linux 2.6 kernel distributions are supported on the SheevaPlug development platform, enabling rapid application development.
More specifically, "The Linux distribution supports Fedora, Ubuntu, Debian and Gentoo," Tate Tran, a spokesperson for Marvell, told TechNewsWorld.
Targeted for Developers
"The plug computer targets service providers and developers," Tran said, noting that tech-savvy consumers can also buy the plug computer to create their own applications.
"Marvell offers production-ready reference designs for plug computers, which include board layout designs, software, manufacturing diagnostic tools, documentation, and other items to assist customers with product evaluation and production," Tran explained.
The SheevaPlug Development Kit is available now for US$99 from Marvell's Web site.
Early Adopters Plugging In
Marvell highlighted a few early adopters of its SheevaPlug development platform, some of which appeared at the Consumer Electronics Show (CES) 2009. They provide a glimpse into some of the ways Plug Computing can be used. They include the following: