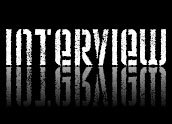 Two-year-oldMeebo uses widgets to allow its users to send instant messages from any computer and chat with buddies on any IM system — includingAOL Instant Messenger,Yahoo Messenger,MSN Web Messenger,Google Talk,ICQ andJabber — without downloading or installing software. The site also lets users create an embeddable IM window, or widget, that they can add to personal Web pages. Meebo opened its platform to third-party developers in October.
Martin Green, the company's head of business, spoke with TechNewsWorld during the recentDigital Hollywood conference about the way widgets are revolutionizing the Internet, the ever-growing popularity of personal and workplace IM, "chat rooms on steroids," and the advantages of an unconventional corporate culture.
The Evolving Web
TechNewsWorld: How do you think widgets are changing the Web?
Martin Green:
I think they're changing it in a huge way. I think the major thing is that the Web is undergoing a little bit of a transformation — like the PC industry did, maybe 20 years ago — where it's going from vertically integrated to specialist. In the PC industry, it went from the vertical integration of chips and software and assembly [to] specialists.
The Web is doing the same thing. There are specialists in ad sales, and you see even the big guys like Microsoft, Platform A at AOL, and Google excel at that. Then you see specialists in aggregation of audiences and content, and you see people like social networks — as well as portals — do that.
Widgets is an interesting specialty in and of itself. It provides content out into the Web, and you see people likeRockYou — which emerged over the last two years to reach one in five people on the Internet. They have done it by providing content into the social networks and portals … and they're a specialist in doing that.
TechNewsWorld: What do you think is the next phase for widgets?
Green:
We have a horse in this answer, in this game. One of them is for them to be rich applications — not just display — but to have true interactivity. That could be like Facebook applications, where widgets morph more into applications than, say, just a slideshow with glitter text. Then, I think the next phase after that is that they go live.
TechNewsWorld: Are you describing something similar to Google Gadgets?
Green:
Google Gadgets is a step in that direction, but I think the next phase after that is that they become true applications where people can interact with the widget, make it into something else, and be doing it at the same time. The Web has traditionally been organized into billions of pages where there are a couple of people at any given point in time on a different URL (Uniform Resource Locator). These rich Internet applications using Ajax and Flash that are distributed throughout the Web can aggregate audiences so that they are there together.
For example, we work with record labels, and one of them,Universal, launched Kanye West's album in the second week of September. They had a listening party online and at their label, where people could stream the entire album, check it out, talk with other people who were listening to it at the same time. They did that for a week. All of the broadcast networks are doing the same type of listening- or viewing-party thing, where people are coming together for a shared experience.
TechNewsWorld: Why was it important to Meebo to have a presence at Digital Hollywood?
Green:
I want to meet other people who are interested in widgets — both from a building perspective and, obviously, on the business side of things. I think widgets has yet to turn from a "one in three Internet users or more sees a widget" to being any material proportion of online spending or driving commerce. Perhaps next year is the year of making money on widgets.
TechNewsWorld: I understand a group of staffers came up with the name "Meebo," while eating at California Pizza Kitchen one day. What were some other contenders?
Green:
There were about 200 names listed. They all had to sort of be easy to pronounce — short, simple — and [it was important] that the domain wasn't already taken. There was sort of a general consensus on "Meebo." It actually doesn't mean anything.
TechNewsWorld: What are Meebo Rooms, and how do they benefit the company?
Green:
About nine months ago, we started developing chat rooms on steroids. They're in the Web, so there's no software to download. You can stream video into the rooms, and everybody in the room can watch the video, listen to music or look at pictures simultaneously — they're watching it together. Then the room itself can be embedded as a widget in other sites as well.
An example isCBS' show "Jericho" that they almost canceled. One of the things that ["Jericho" online support groups] did was organize a Meebo room to discuss how to get CBS to put it back on the air. It's just one of many, many things that Internet users did. So, fast-forward three months or so, and CBS put "Jericho" on the air, and what they did was, they put a lot of video content from the show inside a Meebo room and put that on the CBS site so viewers can keep in touch with the show until the new season's ready and talk with each other.
TechNewsWorld: How does Meebo generate revenue?
Green:
The first revenue stream rolled out at the very end of August. We looked at advertising and decided that for advertising in Meebo, we needed to make it entertaining and useful, and put the user in control. We launched what's called the "bubble ad." With the bubble ad, people can view a trailer or listen to an album, they can talk about a brand, and they can personalize Meebo with the brand if they want.
People have chosen a particular brand to set as their background theme or their buddy icon. And if they don't like the brand, they can close the ad, and we'll remember and not serve them that brand again. It's free to use, there's no software to download, and you can instant message from anywhere — from home, work, school and even on an iPhone.
TechNewsWorld: What about the rest of the mobile market?
Green:
We were so excited about the iPhone — the promise of the browser of the iPhone — because it enables JavaScript in a relatively sophisticated way. So, we built it for the iPhone, and it turns out that a lot of other handset manufacturers are building good, large JavaScript-capable browsers on their phone. We'll probably run on a lot of mobile devices going forward, but we haven't as yet had any downloadable software for the mobile device.
TechNewsWorld: Describe the products that Meebo offers.
Green:
There's a bunch of features to [Meebo], one of which is just to get on the Web and IM with your friends from any major network. Another one is you can put a little widget on your blog so that visitors to your blog or MySpace profile can instant message with you.
The third is the rooms, and we just announced a whole slew of other features coming in. We're opening up Meebo to outside developers to build live applications — applications that are [used] by more than one person at the same time. That could range from playing games together, shopping together, drawing on a kind of virtual whiteboard together, or webcam communications — things like that. We released an API (application programming interface), and we announced that we have voice and video chat in Meebo powered by outside developers as well.
TechNewsWorld: What demographic are you trying to penetrate, and what's the profile of your typical user now?
Green:
We have about six million users who log in every month all over the world. Over half our users come from outside the U.S. — Europe is big, Asia's big, Brazil and India are as well. They come multiple times per week, spend about two and a half hours with us a day, and the median age is 21. It's split roughly equal — 50/50 male/female.
Our most popular background theme when you customize a color is pink. We watch a lot of little statistics like that to see who we're reaching. We're pretty big in the sort of teen, young adult market. About 90 percent of our users are under the age of 34.
TechNewsWorld: Who are trying to reach right now?
Green:
Well, we're really trying to offer a service that anyone in the world with access to a browser can use to message with their buddies. Instant messaging is huge with teens and young adults, and also [popular] to a growing extent in the workplace. Gartner predicts that it will be the nexus point in workplace communications, so hopefully it's here to stay.
TechNewsWorld: Corporate titles at Meebo appear pretty much outlawed. On the Meebo.com team page, you are listed as just "M," and descriptions for some of your colleagues include "server chick," Dr. debugger" and "the tropical intern." What else is nontraditional about Meebo's culture?
Green:
I think I've had the most fun in a job working at Meebo. We hire very, very stringently, as much for fit with the team as any sort of technical or business skill set. It's a very fun atmosphere. We work hard, obviously, but we also have a lot of fun together.
We don't really like the sort of corporate titles. That comes from a bit of a practical sense in that, if it's a startup, you don't want people to think about their job as being a set of responsibilities. You kind of want everyone to think about their job as making the user experience awesome, helping the company succeed, helping our partners succeed.
So, we try to make a little bit light of the titles. Our first salesperson we hired, her title is "ad princess," which gets awesome responses when she goes out to see marketers — they're used to seeing a much more pretentious title than that.