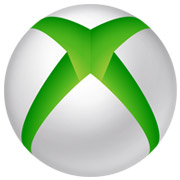 Microsoft's new Xbox One video game console, announced with fanfare on Tuesday and set to arrive for the holidays, is certainly a step forward — but the early reaction has been mixed at best. Much of the massive attention it caught from Twitter users, for example, seems to be anything but positive.
Though the Xbox 360 has topped the NPD sales charts for video game systems for an impressive 28 months, it's coming up on its eighth birthday — an eon in the video game world — and it is long overdue for replacement.
So why the negative reaction to the Xbox One? For starters, there's a perception that Microsoft focused too much on the system's capabilities as an all-encompassing living room entertainment system and not enough on its game-playing chops.
"Microsoft put themselves in a difficult position with this three-part reveal," said Piers Harding-Rolls, head of game research for IHS Electronics and Media.
Holding Something Back
It's something of a head-scratcher that Microsoft chose to introduce the system less than three weeks prior to its annual press event at E3, the Electronic Entertainment Expo. For the last few years, Microsoft has typically been the first to hold an E3 press conference, getting the jump on rivals Sony and Nintendo.
This year, with Sony introducing its PlayStation 4 system, rival Nintendo has taken what seems like a drastic step — it has decided not to bother holding a press conference at E3.
"E3 is 18 days away, and it's a gaming show," said video game industry consultant P.J. McNealy of Digital World Research. "Microsoft showed some games yesterday, including the biggest core gaming title in Call of Duty, but will hold back the rest for E3."
However, once the genie is out of the bottle, people expect some magic. Gamers wanted to see it, and now Microsoft could find that the bar has been raised for what it must show at E3 to satisfy that desire.
"With E3 coming and Microsoft still wanting to have a major reveal, it left them with a little maneuverability in what they could actually show on the game's side of things," Harding-Rolls told TechNewsWorld. "It made sense for them to save that gaming news, including games IP, for the show."
Mass Reaction
Microsoft has shown what the system can do besides gaming.
"This included the live TV functionality and the interactivity around that live TV," noted Harding-Rolls. "It was a positioning reveal, as they are trying to maintain their market lead with the Xbox 360."
Yet games are going to be the key driving force behind the platform, he emphasized. "Microsoft's positioning will still capture the eyes of the masses with these entertainment features, but the platform still needs great games to drive adoption at this price point."
In the next two and a half weeks, Microsoft can focus entirely on the games. Whether that strategy works is the question.
3-Part Defense
To effectively defend its position as the top console maker, Harding-Rolls said, Microsoft needs to focus on three areas.
"They need to double down on game exclusives and maintain a leadership position," he suggested. "Sony is in the same sphere, and this is why Microsoft can't back down. This is the category right now that can't be matched on tablets or smartphones."
Microsoft also needs to develop exclusive innovative experiences that cross over the different content areas, Harding-Rolls said.
"They have shown some of this with more to come," he noted. "The NFL deal is an example of that, where you can watch the live feed and still have access to your fantasy football league."
Building on innovation in strong content areas might not be enough to drive platform sales, but it could have the effect of sprinkling the entire platform with some innovation sparkle.
"The third area is for Microsoft to extend Xbox Live to other devices, such as tablets and smartphones, and we would like see more comprehensive content as opposed to just the connectivity," said Harding-Rolls.
"This includes on Windows Phone — and could be video or game content," he said. "It is essential that Xbox Live is extended to these other devices. It is giving them access to content that is most directly accessed through the console itself."
Putting It Together
Given that Microsoft hasn't completely unveiled the system, there's still plenty of room for speculation as to what it might deliver next, and that could be how the company plans to dazzle at E3. Kinect functionality is one area to watch.
"It will be interesting to see how developers embrace using the enhanced capabilities of Kinect," noted McNealy.
"Microsoft has done a ton of work on the hardware and related software to integrate the Kinect bar into the core of the Xbox One platform," he told TechNewsWorld.
"It opens up the door for plenty of potentially creative new games," McNealy said. "I'm not sure we'll see many of them at E3, but it would be fun."