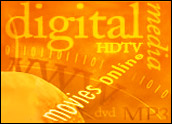 Microsoft, along with several partners, has launched a bundle of new methods for connecting household PCs to the living room entertainment center.
Collectively called "Extenders for Microsoft Windows Media Center," the solutions are WiFi hardware devices that deliver video, high-definition TV, music, movies and photos from a broadband-connected PC to a TV.
"We are excited to reveal the first series of totally quiet, cool and sleek-looking Media Center Extender devices designed to deliver the ultimate entertainment experience to every TV set in your home," noted Joe Belfiore, Microsoft's corporate vice president of the company's entertainment and devices eHome division.
"These products are the initial third-party devices that can wirelessly connect a TV with a PC," he added.
The devices are designed to work with Microsoft Windows Media Center running on Windows Vista Home Premium and Ultimate editions. They include devices fromLinksys,D-Link andNiveus. Plus, the HP MediaSmart LCD HDTV, currently available in 42- and 47-inch sizes, will support Extender for Windows Media Center technology through an optional software download, which Microsoft expects will be available in early 2008. The other media devices should be ready for consumers during this year's holiday buying season in November and December.
The Boxes
All new units are designed so they'll fit with other electronic devices in a home media center.
Linksys is offering two units. The Media Center Extender with DVD Player combines an upscale DVD player with a dual-band Wireless-N Extender for Windows Media Center. It'll retail for about US$350. The second unit is simply the Media Center Extender, which comes in a smaller device footprint (without a DVD player). It will retail for about $300. Both boxes feature digital and optical audio outputs that will let consumers utilize their existing custom audio systems.
The D-Link DSM-750 MediaLounge HD Media Center Extender can connect to a home network using Ethernet or dual-band draft Wireless-N networking. It lets customers enjoy HD videos with resolutions of up to 1080i, supports Windows Media Video, DivX, and XVid formats, and includes a USB 2.0 port for instant access to music, photos and videos stored on removable USB flash drives or hard drives. It will retail for about $350.
For high-end home theater enthusiasts, the Niveus Media Extender EDGE will offer a high-fidelity experience, uncompromised 1080p video, digital audio, and the same 3-D user interface found on the award-winning Niveus Media Center, Microsoft says. The Niveus Media Extender EDGE is expected to be available in early November, but pricing has not yet been announced.
Internet TV Too
Microsoft has also launched a new beta of Internet TV for Windows Vista Home Premium and Ultimate edition users. This new, free service will feature a range of television and video content streamed via the Internet. It'll include advertising, too, which will be supported by an advertising platform provided byYuMe.
The content available in Internet TV will come courtesy of MSN Video, Microsoft says, with more than 100 hours available at the start of the beta period, including full episodes of TV shows like "Arrested Development"; full-length music concerts by artists such as Chris Cornell, Snoop Dogg, Elton John, Pink, John Mayer and the Pussycat Dolls; high-quality movie trailers from major movie studios; the latest news segments from MSNBC; and sports clips from FOX Sports.
Is There a Market Yet?
"In my mind," said Kurt Scherf, an analyst for Parks Associates, "I think the issues are still evenly distributed between the lack of the consumer mindset about even linking their computer to their TV set … and, if they wanted to do this, the question is, 'Can you actually do it?'
"We've all heard the [compatibility] horror stories," he told TechNewsWorld.
Nine percent of broadband households in the U.S. say they already have a media adapter, which is defined as a device that bridges the gap between a PC and a TV to deliver audio and graphical content, according to recent data from Parks Associates. That 9 percent translates to 4.5 million households, Scherf noted. Last year, only 5 percent of households with broadband access reported having such media devices, which would include the Xbox 360 and Apple TV.
Track Record
"Microsoft, out of all the companies in the space, actually has at least a decent track record with the 'extender' product of the Xbox 360 attaching to the TV," Scherf said. "What it comes down to, though, is a conscious effort by the consumer to want to go out and do this."
The Niveus Media Extender EDGE may have the best chance of adoption," Scherf believes, "because it's aimed at the higher-end early adopter market niche. Consumers who are working on higher-end home theater systems are more likely to be willing to troubleshoot any problems — and incompatibility among devices is still the biggest problem.
"These are still home networking products," Scherf said. "As much as home networking products have improved, in the end, a home network usually has an individual quirk at some point."