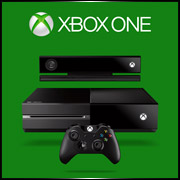 Microsoft on Thursday began rolling out the New Xbox One Experience, delivering backward compatibility for Xbox 360 games and updating the user interface to a Windows 10 foundation.
Support for legacy Xbox games is the headliner for the NXOE, but the roughly 1.15-GB update also includes new social elements baked into a reworked interface. The refreshed Xbox One interface is faster and more social, the company said.
Microsoft could have coordinated the recent launch of a more robust version of the Xbox One, including a new eSports controller and a larger hard drive, with the delivery of the NXOE to sell the package as a new console bundle.
Instead, the company released the NXOE for free. It did so for the fans, according to a statement from Microsoft provided by Xbox spokesperson Mimi Donnelly.
"Inspired by fan feedback, we are making some big changes, transforming Xbox One with a fully redesigned user experience that makes it faster to get to your content and complete must-have tasks," the company said. "We value feedback from our fans and will continue to bring new updates to the platform based on a combination of fan feedback and new innovation."
All of this is consistent with Microsoft's larger strategy to focus on engagement, said Joost van Dreunen, CEO of SuperData Research.
"Improving the social layer directly benefits the stickiness of any platform," he told TechNewsWorld. "So from a strategic perspective, this is a really smart move, especially since Xbox has stepped up its effort on free-to-play console games."
Unwrapping the NXOE
Microsoft already was heading into the holiday season with more near-term exclusives than Sony. Now its video games division is boasting that its latest console is the only one to natively support backward compatibility for free.
Backward compatibility is a mixed bag for now,UberStrategist Principal Mario R. Kroll concluded after spending an afternoon with the NXOE.
"I had limited 360 games from the list of early titles available, but the ones I had, like Lego Star Wars: The Complete Saga, would not play or install off disk and told me it wasn't compatible," he told TechNewsWorld.
Kroll was able to install Fallout 3, but he'll have to wait for Microsoft to expand support for backward compatibility, which it indicated would happen in stages.
"Since I have a fairly big collection of nondigital Xbox 360 titles that I'd love to play on the Xbox One, plus quite a few digital titles as well, I guess I'll just have to wait for those to be supported," he said.
Ultimately, his time with the NXOE was "underwhelming," Kroll said, although he found the navigation to be cleaner, and he even discovered some old messages he'd missed.
"It seems to focus more on making other forms of media more central, putting as much emphasis on video content and music as on games," he said.
That was a common gripe about the Xbox One when Microsoft brought the console to E3. Fans counted the many instances Microsoft mentioned "TV" as it promoted its games console, so much so that the company took note and pledged to focus more on video games in future presentations.
"I have smart TVs that allow me to run most of the entertainment apps I want, [and] voice-directed and wireless speakers that allow me to play my music just about anywhere," Kroll said. "I don't need the Xbox One to act like a central living room device to control TV or music — especially since DirecTV still isn't supported for full-on satellite television entertainment."
The Baited Hook
It's doubtful the NXOE will sway consumers looking to buy a new console, SuperData's van Dreunen said.
"Improving engagement is not a user acquisition tactic but rather one focused on user retention," he said. "It shows dedication toward improving the overall user experience, but vis–vis the PS4, it won't affect sales in a meaningful way."
The various Xbox One bundles and exclusive games available and on their way are more likely to sell systems than the console's new user experience, said Kroll. Cross-platform play between Xbox 360 and Xbox One appears to be "too little, too late," especially considering that many of the "more interesting titles" are not yet supported.
"Let's see what it looks like when the dust settles in January and also when a few more iterations of fan favorite titles are available on the Xbox One," he said. "Until then, I'm sure quite a few are keeping their Xbox 360 handy."