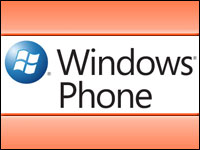 Microsoft has put its Windows Phone 7 mobile operating system out for technical preview.
"Starting today, thousands of prototype phones from Asus, LG and Samsung are making their way into the hands of developers over the next few weeks," Terry Myerson, corporate vice president, Windows phone engineering, announced on the Windows Phone blog Sunday.
There's still some way to go before the OS is ready for release, Myerson said.
Grokking the WinPho7 Preview
"The software is pretty zippy, and the way it lets you back into and out of an application is pretty cool," Will Stofega, program manager for mobile device technology and trends at IDC, told TechNewsWorld.
Stofega, who tested the preview software on a Samsung smartphone, said WinPho7 is a totally new experience.
"This is an entirely new way of computing in terms of what Microsoft has done in the past," Stofega pointed out. "This is a clear break from what they did before. It has an almost intuitive user interface. I've played with a lot of devices, but with this one I don't even have to look at the manual, I know where things are."
WinPho7 is a highly streamlined operating system, and Microsoft has "removed lots of clutter," Stofega said.
Microsoft has paid a lot of attention to detail with this new mobile operating system, Stofega remarked.
"For example, when you pull up something that will take a second or two, you get little blinking blue dots at the top of the screen," Stofega explained. "It's not anything that will change the way everything works, but it's one of those pleasing little things that you don't notice until it's there."
The touchscreen also got Stofega's attention.
"I've played with all kinds of touchscreens, and you always have to get used to the touchscreen of a device you're using for the first time, but I didn't need to with this," Stofega said. "I got more accuracy the first time around."
Mmm, Mmm Good
WinPho7 is a "vast improvement" over Windows Mobile 6.5, Rob Enderle, principal analyst at the Enderle Group, told TechNewsWorld.
"It embodies some of the aspects of the Kin and represents a much richer and more marketable platform than Microsoft has had to date," Enderle explained.
Redmond scrapped the Kin line less than two months after releasing it on the Verizon wireless network. The Kin had links to social networking sites and included the concept of hubs, which are being used in WinPho7. There are six hubs in WinPho7 — people, pictures, music and video, games, marketplace and office.
Touch is one of WinPho7's more important improvements over its predecessor, Enderle pointed out.
"Companies like HTC had to create their own overlays to make touch work properly on Windows Mobile 6.5," Enderle said. "But Windows Phone 7 embodies the concept of touch."
Bringing Partners to Heel
With WinPho7, Microsoft has laid out specs for hardware as well as for the user interface's layout and app development tools
Developers have to build in Silverlight, XNA and .Net. XNA is a set of tools from Microsoft with a managed runtime environment that makes it easier to develop and manage computer games for the Windows PC and Xbox 360 environments.
Redmond has also spelled out a minimum set of hardware requirements for smartphones running WinPho7. They must have at least a 1GHz processor, 256 MB of RAM, at least 4 GB of flash memory, WiFi and multitouch capacitive screens. They must also have sensors for GPS, an accelerometer, a compass and proximity and light sensors. Every device must also have the same feature buttons in the same place on the phone.
That will go a long way toward making WinPho7 smartphones more viable, Enderle said.
"A lot of the problems Microsoft had with Windows Mobile were due to the extreme variants between the different handsets and its having to develop software for the lowest common denominator," Enderle explained. "This will help solve that problem. Google has also gone to hard specs for the same reason."
"Microsoft seems to have got its OEMs to play along in terms of button layout and so on and the operating system is going to work the same way on all devices," IDC's Stofega said. "That's going to be a big help because Microsoft certainly needs to get it right this time."
Timing Is Everything
Microsoft will launch smartphones running WinPho7 around the end of the year.
"They didn't give us a firm date, but they did definitely say it's going to be out this year," Stofega said.
However, the timing may cause Redmond some problems.
First off, Microsoft will miss the holiday shopping sales season, which begins as early as October, if it launches WinPho7 smartphones in December.
"If it's going to happen it should happen in October," Stofega said. "Getting Windows Phone 7 ready for holiday season sales would be a smart move. January is a slow month, and people are paying their bills, not buying anything."
Further, the competition will heat up even more by that time.
"RIM is coming out with a new BlackBerry operating system soon, and the BlackBerry 6 browser tests better than Android and the iPhone on the Acid test," Chris Hazelton, a research director at the 451 Group, told TechNewsWorld.
The Acid tests are used to check browsers. Acid1 was a relatively narrow test of compliance with the Cascading Style Sheets 1.0 standard, and we're now up to Acid3, a test page from the Web Standards Project that tests how well a Web browser follows certain selected elements from Web standards.