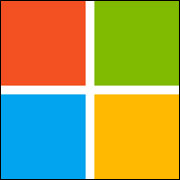 At this week's Computex trade show in Taiwan, Microsoft applied some polish to its beleaguered Windows platform. That included announcing that its widely used Outlook email software will finally arrive on Windows RT and making the first public demonstration of its forthcoming Windows 8.1 update.
Windows RT, which arrived last fall, has so far been seen as more of a miss than a hit for the company, and Windows 8's revolutionary change may have been too much of a change for some users.
"When you listen to and read the negative comments about Windows 8, this could be seen to address those points," Craig Stice, senior principal analyst for computer platforms at IHS iSuppli, told TechNewsWorld, "but this isn't a desperate move."
'Like Learning a New Language'
Few new operating systems have arrived without the occasional bump in the road, of course. Still, software developers have to realize that computer users like simplicity and don't always want to have to learn how to do something again — even if it is presented as a superior way of doing things.
"At the end of the day, it is a personal computer, and people get used to their ways," Stice explained. "When you're on the computer a lot, it is second nature to do things a certain way; when that changes, it is a drawback. In many ways, the learning curve was bigger than people were willing to spend on it.
"It is almost like learning a new language, and it can be tedious," Stice added. "The other half of this, however, is that once you get past that learning curve, users are saying that Windows 8 is actually pretty great."
'Clearly a Mistake'
Instead of retreating, Microsoft appears to be digging in and showing that it can fix the broken Windows — or at least address what people don't like. This new version of Windows 8 — version 8.1, codenamed "Blue" — will reportedly go public in a preview build later this month.
"Microsoft's actions at Computex qualify as a sort of collective 'mea culpa' for the company's misbegotten assumptions and practices related to Windows 8," Charles King, principal analyst at Pund-IT, told TechNewsWorld. "Replacing the Start desktop and menu with the Metro interface was clearly a mistake, as was shipping RT without a fully functional version of Outlook."
The fact is that "Microsoft customers are both financially and emotionally invested in the Windows OS, key applications like Outlook and the larger ecosystem," King explained. "Believing customers would simply follow wherever Microsoft management felt like leading was deeply insensitive and unnecessarily stupid, especially since Vista offered many of the same painful lessons."
8 Isn't Enough
Given that Windows 8 was arguably one of the biggest changes to the operating system since the arrival of Windows 95, however, it is hardly any surprise that there has been a learning curve — not only for users but also for the company.
In the case of Microsoft, it has been learning what people like and don't like, so it makes perfect sense that a 'point one' upgrade should arrive so soon.
"When they initially launched Windows 8 last October, it was a complete overhaul of their operating system," noted IHS iSuppli's Stice, "so there were changes that were going to need to be made.
"Clearly Microsoft is listening to feedback; coming out with 8.1 is a good move," he added.
The question, of course, is why such usability-focused changes must be made after the fact. Shouldn't developers know from past OS versions what works and doesn't?
"Without a good feel for what works, Microsoft often makes design errors," Roger Kay, principal analyst at Endpoint Technologies Associates, told TechNewsWorld. "Perhaps change for change's sake. Engineers gone wild. A desire to move things to create a billable moment."
Readdressing Outlook
Meanwhile, Microsoft also has had to backpedal by providing Outlook to Windows RT after all.
That will address one issue, but RT devices still can't run some earlier versions of Windows-compatible software. Whether the addition of Outlook alone will be enough to sway users still remains to be seen.
"The big problem with Windows RT was that the email client, when compared to Outlook, sucked," Rob Enderle, principal analyst at the Enderle Group, told TechNewsWorld. "It was in line with other email clients on other tablets, but it wasn't even on the same planet with Outlook, and it drove those of us using RT nuts.
"If it weren't for Outlook, my carry box would have remained Windows RT, as the battery life is to die for," Enderle added. "This one move could make this product."
App for That
Another issue is whether Microsoft can convince app developers to take a second look at its Windows offerings. That may well be the biggest hurdle of all facing the company now: Without apps, the OS may not be embraced — yet until there is great adoption, developers will develop elsewhere.
"The app situation is a somewhat different kettle of fish since its success depends largely on developers believing in Windows 8," said King. "Microsoft can stroke a few egos and twist a few arms and thus bump up the number of available apps. But until Windows 8 is widely perceived as a winning, profitable platform, many — if not most — innovative developers are likely to stay away."
Given these latest efforts, is Microsoft back on track?
"It's doing its valiant best," Kay opined.