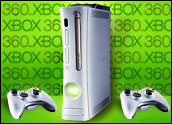 The Electronic Entertainment Expo (E3) remains the biggest video game trade event in the world, but Microsoft proved that the electronic entertainment world could be very much in transition as the Xbox looks to continue its dominance in the living room.
"Xbox has moved from being the best-selling console in North America to being the best-selling console worldwide," Don Mattrick, president of interactive entertainment at Microsoft, told the audience at the Galen Center on the USC campus. "Today it is all about the Xbox 360, the only device that brings all your entertainment to you on one device."
Microsoft kicked off the 2012 E3 on Monday morning in Los Angeles with the official unveiling of "Halo 4" — the popular action shooter that has helped establish the Xbox 360 as the leading video game console in the world. However, games were just the starting point.
Xbox will leap from the console to mobile phones, tablets and PCs this holiday season, Mattrick promised.
Beyond Games at the Game Show
Microsoft announced several new plans for the Xbox 360 and Xbox Live, including Kinect voice recognition with Bing for Netflix, Xfinity, Hulu+, Cinema Now and Vudu. Among newcomers to the platform are Nickelodeon, Paramount Movies, Machina and Univion.
However, the drive beyond games didn't quite draw as many cheers as the big games that were shown to the video game press in attendance.
"I understand why they emphasize this content," said Paul Semel of Electronic Gaming Magazine. "It is really about appealing to the mainstream audience."
But games are still what E3 is about, Semel told TechNewsWorld.
For companies "to not push gaming at E3, even during the press conference, is at their own peril," added Semel.
Music, Sports and More
Besides movies and sports, Microsoft is pushing music.
"Xbox music is about your music, your way," said Yusef Mehdi, heading of marketing for Xbox Live.
Users will have 30 million music tracks to discover and share, Microsoft promised during the press conference.
Microsoft will also continue its push to draw sports fans.
"We want to be your home for every match, every game," said Mehdi, who announced that MLB TV now offers 100 games a week, while NBA Game Time and NHL Game Center will be coming to the service this year. Additionally, ESPN will provide 24/7 programming from ESPN, ESPN 2 and ESPN U, with live sporting events — all available in HD.
Here synergy between games and sports is greater. Andrew Wilson of Electronic Arts took the stage and was joined by legendary NFL quarterback Joe Montana to demonstrate "Madden NFL 13's" new support for Microsoft Kinect.
"As a sports fan, I am excited by it," Dave Rudden, the Web editor of Official Xbox Magazine, told TechNewsWorld. "I'm sad that they didn't include the NFL, but I like that this gives another way to see a lot more games."
Still a Game Console
While it's clear that Microsoft sees the Xbox 360 as part of an entertainment platform that can connect with other devices through its SmartGlass initiative that would allow sharing of content from the console to PCs, tablets and even smartphones, the company still is very much pushing games this year.
"Only the best games are on Xbox 360," said Phil Spencer, head of Microsoft Studios. "This will be the biggest year of games. We're also investing in news stories from some the industry's most creative developers."
The audience certainly warmed to hip hop artist Usher, who performed during a demonstration of "Dance Central 3," as well as to "South Park" creators Trey Parker and Matt Stone, who presented a quick introduction for "South Park: The Stick of Truth."
The press conference, which opened with an extended look at the epic action shooter "Halo 4," ended with an extended look at the upcoming epic action shooter "Call of Duty: Black Ops 2." In between, the audience was given peeks at action-focused games "Tomb Raider," "Splinter Cell Blacklist" and "Gears of War," suggesting Microsoft will still work to please as much as to appease the hardcore gamer.
"They showed the big games coming to the Xbox 360," added Semel. "It shows that there is still a lot of life in this system."