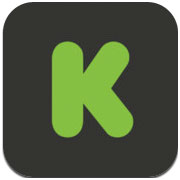 Regular readers will know that we love the functionality that comes with smartphone cameras, including inherent portability, powerful processors, and imaginative post-processing app solutions.
However, what we supremely dislike — with a vengeance — are the little software-driven lenses that phone makers see fit to slap on the devices.
Those horrible cheap lenses can in no way replicate the optical je ne sais quoi, overall depth and longevity of larger precision ground-glass optics.
Moment Lenses, a project seeking funding on Kickstarter right now, claims its two add-on glass lenses for smartphones are better than stock — or any other optical add-on out there.
One lens is in 2x telephoto format, and the other is a wide-angle lens that you can attach to a smartphone in order to semi-replicate high-end cameras.
Technical Details
A metal plate sticks to the phone with double-sided adhesive tape that allows for existing cases. A bayonet action affixes the removable lens to the plate.
The multilayer broadband AR coated, hooded lenses have a chromatic aberration of less than 1 PX at the edge. Distortion is less than 0.5 percent on the wide-angle lens and less than 0.25 percent on the telephoto lens.
Mounts are available for iPhones, iPads and some Samsung Galaxy phones, including the S4.
The Numbers
At this writing, Moment has 2,421 backers for its smartphone lens project, who have pledged US$229,414. The project goal is just $50,000.
The funding period has 22 days to go — it ends on Feb. 13. A pledge of $49 gets you a choice of a wide-angle or telephoto lens with phone mount and cloth sleeve. The projected retail price is $99. A pledge of $99 gets you both lenses.
The estimated delivery is in June 2014.
Moment's Upsides
As opposed to many traditional cameras, smartphone cameras use software to perform zooming-in. The process is called "digital zoom."
Roughly speaking, digital zoom crops the image down to a central area. Then, using software, it blows that crop up to the same dimensions as in the pre-crop. The image is magnified, but the quality becomes degraded — there are fewer pixels.
Due to size, traditional cameras can use a superior technology — a mechanical zoom, called "optical zoom," or "telephoto," which is the kind of zoom or magnification that purists like, because little degradation occurs.
Glass is ground carefully to provide optical qualities that include changing the focal length for zooming and optical magnification for telephoto.
The better the glass, in fact, the less geometric distortion, and therefore degradation.
Moment thinks it has the solution to the software vs. mechanical quality issue — and that's to put ground-glass, larger lenses on smartphones as an add-on.
The creator pitches Moment lenses as having good distortion and chromatic aberration qualities — unlike existing smartphone lenses.
Some Downsides
One area in which the project seems to be slightly flawed is that the creator's lenses slip over the existing lens.
The existing lens is still there, and it's still a pokey little scratch-attracting piece of junk, complete with any over-time degradation or intrinsic optical failures.
So, the Moment telephoto lens, for example, is not going to improve the existing camera — just improve magnification quality.
In Conclusion
Anyone who produces a quality glass optical telephoto lens for a smartphone will cause the images to be improved over existing digital zoom. The better the optical engineering and processes, the better the results will be.
Plus, the more glass, the better the results — although weight affects balance and portability.
We haven't yet seen major optical products makers like Seiko — or even camera lens makers like Nikon — enter this product space, but with existing manufacturing plants in place and ripe for a quick retool, it may only be a matter of time.
Moment needs to be fast in order to position itself against a branded market entry like Nikon.