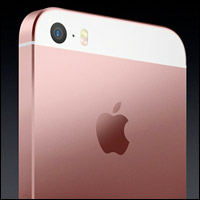 Apple and Donate Life America on Tuesday announced a partnership to offer an organ donation app when the new iOS 10 update becomes available this fall. iPhone users will be able to register for the program with a couple taps of a button.
They'll be able to sign up to make organ, eye or tissue donations, automatically entering their information in the National Donate Life Registry, which is managed by Donate Life America.
The program can help speed organ donations to about 120,000 people currently waiting for some form of organ or tissue transplant, according to the companies.
There currently are more than 29,000 people a year receiving transplants, but one person dies every hour however waiting for an organ to become available. The hope is that this electronic registry will help connect more potential donors with patients who desperately need to find a match.
"Obviously, we've got a very big gap between the number of transplants we're doing annually and the number of transplants we need," said David Fleming, CEO of Donate Life America.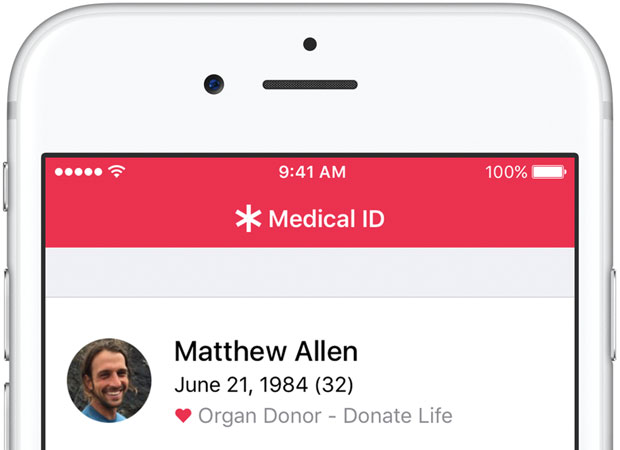 Health Data
Apple's Health app keeps a user's key health and fitness data in a single place. It includes a medical ID that provides critical information — such as allergies, medications, blood type and next-of-kin notifications — to first responders.
A preview of iOS 10 is currently available to iOS Developer Program members. A public beta will be available to users starting at the end of the month. The iOS 10 upgrade will be available as a free upgrade later this fall.
Donate Life America has been involved in organ donation since 2006, and has promoted efforts to reduce waiting times for organ donations by matching patients with people willing to make organ, eye or tissue samples available.
The vast majority of the public — 95 percent — support efforts to register for organ donation, Donate Life America's Fleming told TechNewsWorld, but only 52 percent are currently registered as organ donors.
A combination of factors play into the gap between the willingness to offer organ transplants and the actual execution of the strategy, he said.
"Some of it is just good old human procrastination," said Fleming. "Of course, I think there's a little bit of an element of fear."
Facebook Push
Donate Life America several years ago launched an initiative with Facebook to make it easier to sign up for organ transplants. The Facebook program allowed users to check their organ donation status on the Facebook timeline.
Fleming said that initiative caused an initial spike in donations, but after a while those numbers
using mobile came back down to earth.
At the time, the national registry did not exist, he noted. Its 2015 launch marked a real turning point for efforts to match potential donors with patients. The national registry allows users to register for organ donations on various mobile platforms.
Another advantage of the iPhone program is that registering through the app will allow the user's request to remain in force across state lines, according to Apple.
The organ donation app is Apple's latest move to broaden the reach of its healthcare apps, which represent a growing market for mobile providers.
The company earlier this year launched CareKit and ResearchKit, which allow iOS developers to create different forms of medical apps to help doctors and patients communicate, and to help diagnose a number of different medical conditions, including Parkinson's, cancer, heart disease and diabetes.