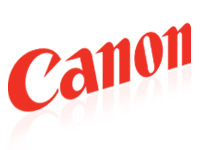 Canon took a step forward Tuesday in solving a problem that's been plaguing DSLR videographers for a long time: maintaining smooth video with a camera's autofocusing system.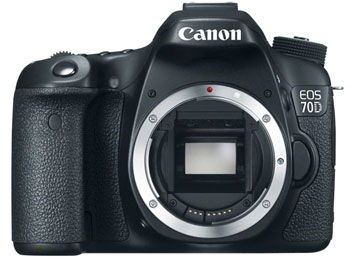 The Canon EOS 70D
With Canon's new 20.2 megapixel EOS 70D, photographers will be able to shoot video close to the quality of video shot with a camcorder, according to the company.The secret to the 70D's improved focusing performance is its newly designed CMOS sensor, which contains pixels that perform both imaging and focusing functions.
Pixels on the new sensor perform still imaging and phase-detection AF simultaneously, dramatically improving AF performance over other EOS cameras during Live View shooting and when shooting video, Canon said.
Live View is used to shoot stills using a DSLR's LCD instead of its viewfinder. The new sensor also improves composing shots when using Live View in the 70D.
Better Live View Focusing
Dual Pixel CMOS AF achieves shorter focusing times, exceptional tracking performance, and smoother autofocusing during video shooting, the company said. Because Live View shooting can be used in a manner similar to using the camera's viewfinder, the fast and smooth AF performance allows users to concentrate more attention on the subject and composition of the photo when shooting, the company said.
An added bonus of the new focusing system is its support of more than 1000 EF lenses.
Imaging and focusing on conventional DSLRs are performed in different areas of the camera. The focusing sensor is usually located on the floor of the camera and uses light from the camera's mirror to operate. The mirror in a DSLR is what allows you to see in the viewfinder what your lens sees.
Video Snag
When shooting video or stills in Live Screen mode, a DSLV's mirror is up so the focusing sensor doesn't have the light it needs to function.
To address that problem, DSLVs typically use an alternative focusing method called "contrast detection." It uses changes in the contrast in a shot to determine optimal focus.
"That's very slow," David D. Busch, creative director for the David Busch photography guides, told TechNewsWorld.
"The method is imprecise and takes longer," he added.
"What Canon and some other vendors are starting to do now is include special pixels in the sensor used for phase-detection focusing. It's like putting a second auto-focusing sensor in the camera," Busch explained.
"That's faster and more precise," he said.
Translucent Mirror
Canon is the first DSLR maker to move focusing entirely to the sensor. There are some hybrid systems in the market that combine focusing pixels with their phase-detection subsystems, with mixed results.
Those systems use the focusing pixels to close in on a focus point but use contrast-detection to lock in the final point.
"You still get a little back-and-forth, like a jiggle, to the focusing action," Philip Ryan, technology editor at Popular Photography, told TechNewsWorld.
An entirely different approach was taken by Sony in its SLT cameras.
"They have a mirror that's translucent," Terry Sullivan, associate editor for digital cameras and imaging for Consumer Reports, told TechNewsWorld.
"Unlike an SLR, where the mirror flips up, Sony's stays in place so you can autofocus for still photos and video," he said. "It's the best of both worlds.
That approach, however, does eat up about a third of an f-stop of light.
"It's another piece of glass in the optical path," Popular Photography's Ryan noted. "Canon doesn't require that."
Pricey for Typical Consumer
The 70D will appeal to imagesmiths who want to shoot commercial quality video with a still camera, Busch predicted.
"This new focusing system will make advanced video shooters even happier," he said.
"This level of camera is aimed at the advanced amateur," observed Ryan.
At a suggested retail price of $1,199, the unit is a bit pricey for many consumers, noted Consumer Reports' Sullivan.
Convergence has been a strong trend in the market, he added, with consumers embracing devices that can do both stills and video.
"Camcorder sales have been tanking," Sullivan said. "It's not that consumers are buying DSLRs. They have a smartphone that they feel is good enough."
In addition to the new autofocusing system, the 70D's features include the following:
wireless connectivity;
Canon's DIGIC 5+ Image Processor;
ISO range of 100-12800 (expandable to 25,600);
high-speed continuous shooting of up to 7.0 frames per second (fps);
auto intelligent scene mode;
built-in stereo microphone with manual audio level adjustment and an attenuator function to reduce audio clipping;
an accessory jack for an external stereo microphone; and
support for 1080p full HD video at up to 30 fps.