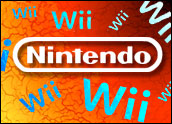 Nintendo took a low-key stance at the Electronic Entertainment Expo this year, opting for a more intimate presentation than the competition. Still struggling with less-than-expected demand for the Wii U system it launched last fall, Nintendo stressed that this year would be about the games.
Just as a rock band might go back to playing in a small club rather than a large arena so as to better connect with its core audience, so Nintendo — still struggling with less-than-expected demand for the Wii U system it launched last fall — did much the same.
To encourage fans to reconnect with the Wii U, Nintendo called in some help from its core brands. "Nearly every major piece of Nintendo IP will be represented on our platforms in 2013, with even more coming in 2014," said Reggie Fils-Aime, Nintendo of America's president and COO.
"There's one fundamental truth in the video game industry: Software sells hardware," he added. "That was true with Wii and Nintendo DS, it's starting to happen with Nintendo 3DS, and will be on display this summer and holiday season with Wii U. When gamers are making their purchasing decisions this year, they're going to find that the games and experiences they want are either unique or entirely exclusive to a Nintendo platform."
Doubling Down on Characters
The upcoming lineup that Nintendo officially announced on Tuesday included some offerings from its largest franchises, and signature characters such as Mario and Donkey Kong were well-represented. Particularly notable among the new games is that while Nintendo hasn't typically acknowledged the importance of next generation graphics, it is now pushing the "HD" in these titles.
Among the games Nintendo showed off are the upcoming Super Mario 3D World, which for the first time allows four players to take part in a Mario game; Donkey Kong Country: Tropical Freeze, which brings the infamous gorilla to the Wii U for the first time and in HD; The Legend of Zelda: The Wind Walker HD, which has been enhanced with 1080p graphics; and Mario Kart 8, the latest in the popular racing franchise.
"The case has been made that software tends to sell hardware, and [Nintendo] has had a good track record over the past 20 years with these titles," Lewis Ward, research manager for gaming at IDC, told TechNewsWorld.
"You could make a case that third-party support would help the Wii more, but this company has a proven track record that suggests that these types of games will sell hardware, especially Nintendohardware," Ward added.
"They are going to make the case that Wii U sales will get stronger because of these tent-pole first-party titles," Ward said. "Leading the charge should be first-party stuff, as it is what the fans really want."
Keeping It Casual
Nintendo hasn't completely abandoned the causal gaming market, which of course played a key role in the success of the original Nintendo Wii.
Toward that end, the company is offering up Wii Party U, which allows for family gaming with mini-games; and Wii Fit U, a previously announced game that has been delayed until December.
"There is an embedded base for the original Wii," Susan Schreiner, principal analyst at C4 Trends, told TechNewsWorld. "They are competing with their own system."
This could allow the Wii U to score a hit this holiday season among those who would rather save the princess — with Mario's help — than save the Earth from yet another alien threat.
Doing so would allow Nintendo to "exploit the gap" between casual and hard-core gamers, Schreiner added, since at E3 "we've seen almost nothing to do with leisure or any other genre besides action."
Best Move
Meanwhile, Nintendo is also looking beyond E3 and the media's take and reaching out directly to gamers. The video game giant has partnered with big box retailer Best Buy, and will allow gamers to pick up a controller for in-store demos at participating locations.
The games will be playable from 4 to 8 p.m. local time on Wednesday and again from 1 to 5 p.m. local time on Saturday, June 15.