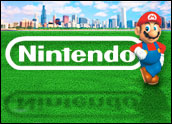 Nintendo's Wii U hasn't exactly been the smash hit that the company had surely hoped, and a year after the console's debut Nintendo is reportedly exploring a future that could include mobile apps.
With Angry Birds, Temple Run and other casual games dominating tablets and mobile phones, Nintendo faces increased competition in the mobile gaming space — a market the company has been in since the late 1980s, when it introduced its first Game Boy.
That competition is a hot topic that comes up often, and the company recognizes the potential of the market, Nintendo of America CEO Reggie Fils-Aime said in an interview with KING 5 News this week.
Nintendo would consider experimentation that could provide a sampling of what Nintendo has to offer, Fils-Aime noted, but in the end the goal would be driving users back to Nintendo hardware. The company's games are best played and best enjoyed on Nintendo platforms, he added.
Nintendo did not respond to our request for further information.
'Makes Great Sense'
Mobile technologies could well be the biggest threat today to each of the major video game hardware makers — including also Microsoft and Sony.
"Nintendo has already dabbled with apps outside of its own ecosystem, and the idea of companion applications for some its major titles makes great sense," Steve Bailey, senior analyst for games at IHS Electronics and Media, told TechNewsWorld.
"Leveraging the ubiquity of smartphones and tablets needn't be a case of directly developing games for them," Bailey added. Rather, mobile platforms could be used simply to encourage deeper ongoing engagement with the company's key console offerings, he suggested.
Nintendo has "several properties that have a strong retention characteristic that would be well-served as extensions for non-specialist devices: think StreetPass, Miiverse and Animal Crossing," Bailey said. "Miiverse content can already be accessed from a generic PC browser, for example, so extending such facets out to mobile APIs isn't as much of a shift in strategy as it may appear."
Instead of requiring that Nintendo release installments of its core IP on iOS or Android, in other words, "it is more an exploration of how smartphones and tablets can be used to enhance the ways in which gamers connect to their Wii U and 3DS consoles," Bailey said.
'More Than Just a Platform'
Within the gaming world Nintendo has taken a relatively Apple-style approach whereby hardware and software are more tightly integrated than are competing offerings from Sony or Microsoft.
"People who are talking about Nintendo games on a smartphone often overlook that Nintendo is different than the other game companies because it's more than just a platform," Susan Schreiner, senior editor and analyst at C4 Trends, told TechNewsWorld. "These characters have been moving from generation to generation for a lot of years.
"Nintendo is the most successful company when it comes to the integration of hardware with software, and its titles and characters have endured over its 30-plus year history," Schreiner added.
"While Mario, Zelda, Pokemon and Animal Crossing might exist in a walled garden, they have helped Nintendo to be the most consistently successful and acclaimed publisher of games, with its titles consistently at the top of the game charts. There is a universalism to its games that transcends age and gender," she said.
'Playing It Coy'
Nintendo's investment last month in mobile content company Dwango "might have fueled speculation as to Nintendo's future intentions," Schreiner pointed out.
Nintendo has used Dwango as an advertising platform for its devices and games, she added.
Fils-Aime's latest comments suggest that Nintendo executives are taking a cautious approach, however.
"It seems as if Nintendo is playing it coy," said Schreiner. "On the one hand executives are saying Nintendo games are for Nintendo platforms — but other comments like those from Reggie Fils-Aime seemingly leave the door open.
"We are seeing that people are willing to pay for a higher-quality game experience, she concluded. Nevertheless, "while other game publishers are experimenting with business models, perhaps for now playing it safe might be the better strategy for Nintendo, with its prized and reliable franchise with a loyal following."