Nintendo allayed the fears of some gamers in Tuesday's E3 Direct presentation, assuring them that long-term projects have not been scrapped.
Many fans and analysts had been expecting the company to close the pipeline of games designed for its current hardware as it gears up for a new console.
However, the main focus of E3 Direct was the near term — that is, the second half of this year.
Nintendo America CEO Reggie Fils-Aime kicked off the live-streamed event by touting the company's ability to transform both itself and its games.
Evidence of the company's evolution includes this year's expansion to Universal theme parks and mobile devices, he said.
At E3, it would showcase the transformation in games scheduled for release in the coming months.
"If there's a secret to the longevity of Nintendo franchises, it is transformation," said Fils-Aime. "We never let them stand still. There always has to be something new, something compelling."
What Now?
Nintendo's commitment to creating something new extends to Mario, said Fils-Aime, as he introduced Super Mario Maker, the next installment in the Super Mario Bros. series.
Super Mario Maker lets gamers create new levels and play those created by other gamers around the world.
A Big Mushroom lets Mario hulk out, while adding a retro visual filter that makes the game look like it's being played on an old cathode ray tube TV.
A Mystery Mushroom lets Mario look like other characters — including Link, Kirby and the Wii Fit trainer.

A line of 3DS games then came streaming in, with the intermittent insertion of new content from iconic franchises to keep online viewers from straying to other tabs.
Following the presentation, a Nintendo Treehouse session showcased the new game play in Star Fox Zero.
While the games and fanfare were exciting, software is just "one piece of the Nintendo puzzle," said Emmy Jonassen, aka Indie Game Girl.
What she really wanted from Nintendo's E3 Direct was some surprise news about the company's upcoming NX console and its support for other platforms.
"Sadly, I didn't have to hold my breath for too long," Jonassen told TechNewsWorld. "About 10 minutes into the presentation, Fils-Aime dropped the bomb that those things — at least, updates on the NX — wouldn't be discussed until 2016. Well, I for one will be waiting."
Still, the stream was rich with trailers and news about upcoming games, and it isn't hard to get excited when you get a peek at new content from an upcoming Zelda or Star Fox or Mario game, she said.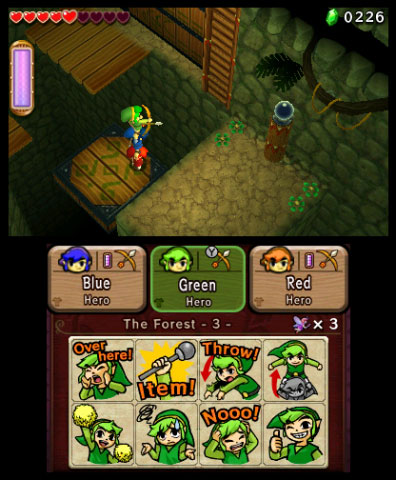 "These are powerful brands that have the ability to elicit powerful responses from people of our generation," Jonassen pointed out. "With announcement after announcement of these kinds of titles, as well as its segment celebrating 30 years of Mario, Nintendo did a great job at generating excitement, along with some serious nostalgia, for what's to come in Q4 of 2015 and Q1 of 2016."
What's NX?
Fils-Aime mentioned mobile when he highlighted Nintendo's big moves this year, but that and its other new ventures may be too little too late, suggested Rob Enderle, principal analyst at the Enderle Group.
The problem is, Nintendo is becoming increasingly irrelevant, he said.
"The segment that they've gone after, which is this low-end segment, is largely taken up by smartphones and tablets," Enderle told TechNewsWorld. "That's really who's serving the need for low-to mid-range games — and of course, the high-performance games are still being handled by the consoles and increasingly by streaming services."
It can be difficult to find a niche in that mass, he observed, and it seems Nintendo has been struggling to find a way out of that low-end segment.