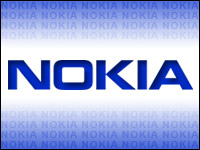 Nokia on Wednesday unveiled three new smartphones at Nokia World 2009 in Stuttgart, Germany.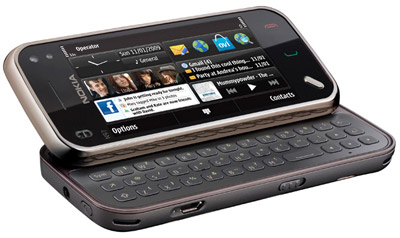 Nokia N97 Mini
It also announced a partnership with Facebook through its Lifecasting With Ovi application.
One smartphone, the N97 mini, is targeted at women, IDC analyst Ramon T. Llamas told TechNewsWorld.
The other two, the X6 and X3, are aimed at maintaining Nokia's position in the mid-range smartphone market.
Lifecasting With Ovi will be available on the N97 mini.
Going for Girl Power
The N97 mini was designed with the social and style-conscious consumer in mind, Nokia said. It has a tilting 3.2 inch display; a QWERTY keyboard and a customizable home screen.
A Facebook widget on the home screen will detect the user's location and let users update their status or profile on the social networking site and do other things through Lifecasting With Ovi.
The N97 mini comes with Ovi Maps. It supports most POP3/IMAP mail clients. Instant messaging clients supported include those from Nokia, Yahoo, Microsoft and Google.
Other features include a built-in Flash player for Internet access, a 5 MP (megapixel) built-in camera with dual LED flashes and, for music, a built-in equalizer and Bluetooth access. The N97 mini has 8 GB of on-board memory, expandable to 24 GB with a microSD card.
The N97 mini is smaller than the N97, and IDC's Llamas says this is a thinly veiled attempt to target a female demographic. "When you market a product to women, you pink it or shrink it," he said. However, "the original N97 wasn't too big or clunky."
The Nokia N97 mini is scheduled to ship in October. Its suggested retail price will be just over 450 euros (US$642).
The X-Phones Have Arrived
Nokia also unveiled the X6 smartphone and announced the X3. Both focus heavily on music.
The X6 can play up to 35 hours of music and four hours of video. It has 32 GB of on-board memory and a 3.2-inch touchscreen. Other features include a built-in FM radio, Bluetooth stereo capabilities, a 5 MP camera and video editing and sharing.
The X6 supports access to social networking sites including Facebook and Ovi. It also offers instant messaging. It ships with three games — "Asphalt4" and "DJ Mix Tour" from Gameloft, and "Spore" from Electronic Arts.
The X6 is scheduled to ship in the fourth quarter. It will have a suggested retail price tag of 459 euros ($655)
The X3, designed for music lovers, comes with stereo speakers, a built-in FM radio and a 3.2 MP camera. It supports Nokia Xpress Audio Messaging.
Users can manage music through the Ovi Player PC client or Windows Media Player 11. The X3 is the first Series 40 Ovi Store-enabled device.
Series 40 is a software platform and application user interface package offered on Nokia's mid-tier mobile devices. It provides communication applications including messaging; telephony; Web browsers; camera; and FM radio.
The X3 will be available in the fourth quarter. Its suggested retail price will be about 115 euros ($164).
Offering the X3 will help bolster Nokia's position in the mid-market, IDC's Llamas contends. "Nokia is the undisputed world leader in the smartphone area and go gangbusters on entry-level devices like the 1100 and 1200 series," he said. "But that leaves them exposed in the mid-range area, where Samsung and LG are making their numbers.
"I see their offering the X3 as a way to carve out or maintain their presence in the mid-range market," he added.
What About Facebook?
Offering Facebook connectivity may help Nokia change its image, IDC's Llamas said. "Nokia's known for being a great device provider, but they're not known for bringing all the services to users," he explained. "By waving the Facebook flag, Nokia's giving users what they want, and one of those things they want is Facebook."
On the other hand, it could open up a can of worms for Nokia. "Tying into social networks is an interesting idea, but different people have different networks," Rob Enderle, principal analyst at the Enderle Group, told TechNewsWorld. "Not everyone is on Facebook or MySpace or Twitter."
In addition, the company released more details about the Booklet 3G, Nokia's netbook, which was first announced last month. The company said on Wednesday that the netbook will ship in the fourth quarter and carry a price tag of 575 euros ($820)
The Facebook partnership is fine, but Nokia might have been better served by partnering with Twitter instead, Enderle suggested. "Facebook is more along the lines of a destination, whereas Twitter is more of a messaging platform," he said. "If you use a phone, you would probably want to stay closer to messaging and not tie in to a social networking tool."