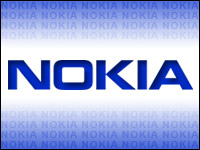 Nokia announced its first smartphones running Windows Phone at Nokia World 2011, being held in London through Thursday.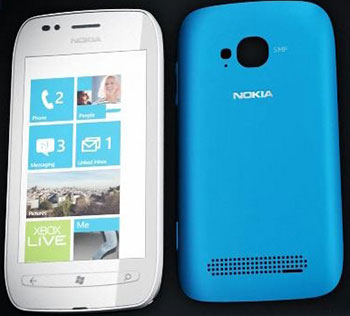 The Nokia Lumia 710
These are the Nokia Lumia 800 and Lumia 710.
Both have social networking capabilities and 1.4 GHz processors, hardware acceleration and graphics processors. They will have access to a personal navigation device and a global music streaming application.
Nokia will release the Lumia smartphones in Asia and Russia toward the end of the year and expand to other markets next year.
The mobile phone giant will release new smartphones in the United States in early 2012, but it didn't say whether they will be part of the Lumia line.
"While we cannot speculate as to which, or even if either, of the models introduced at Nokia World will be available in the U.S., many of the exciting elements that you have seen at Nokia World will be well represented in the U.S. portfolio," Nokia spokesperson Karen Lachtanski told TechNewsWorld.
Illuminating the Lumias
Both the Lumia 800 and 710 include the Nokia Drive feature, which offers free turn-by-turn navigation and has a dedicated in-car user interface.
Both are roughly the same size and weight — about 4.5 inches by 2.5 inches by 0.5 inches and between 4.5 and 5 ounces.
Both smartphones use the 1.4 GHz Qualcomm MSM8255 processor and are 3G devices using WCDMA.
The usual sensors, cameras, access to social networks and extended battery life are offered, perhaps to a greater or lesser degree than in the iPhone and Android smartphones, but the difference doesn't seem enough to be truly distinctive.
Both devices run Windows Phone 7.5, a.k.a. "Mango."
The Lumia devices are "generally a little better than their Android counterparts, particularly in terms of finish and ease of use, but [the iPhone's] iOS still remains unchallenged at the top of the stack," remarked Rob Enderle, principal analyst at the Enderle Group.
The Sound of Music
Taking a leaf out of Apple's iTunes book, the Lumia 800 and 710 both offer excellent capabilities for music lovers.
Both have the Nokia Music MixRadio application. This is a free global mobile music streaming app that delivers hundreds of local music channels.
Nokia Music includes Gigfinder, which lets users search for live local music and share discoveries on social networks.
Later this year, Nokia will deliver an update to Nokia Music that will let users create personalized channels and buy concert tickets through their Lumia smartphones.
Where the Lumias Fit In
The Lumia smartphones are the first Windows Phone devices offered by Nokia following their strategic partnership announced in February.
They may be the partners' last chance at being players in the smartphone market. Microsoft's fortunes have waned since Windows Mobile's heyday, and Nokia's getting its pants beaten off by the iPhone and Android smartphones.
Further, Nokia closed some of its factories earlier this year.
"If this doesn't work out, Nokia is done and Microsoft will have another Zune," Enderle told TechNewsWorld.
Zune was Microsoft's attempt to take on Apple in the MP3 player market. After several iterations, it was finally withdrawn from the market earlier this year.
However, Vishal Jain, an analyst at the 451 group, contended that the launch of the Lumia line "marks the culmination of a highly anticipated Nokia reemergence." Everything now depends on consumer demand, he added.
Coming to America?
Nokia appears to be staying away from the U.S. market for now because "Nokia is stronger in Europe and Apple comparatively weaker," Enderle stated.
It's likely that Nokia will introduce a different line of smartphones to the U.S. market, Al Hilwa, a program director at IDC, told TechNewsWorld.
"The U.S. market is crowded with many strong players and phones," Hilwa elaborated. "To make an impact, a spectacular product riding on a strong ecosystem is needed, with near-flawless execution."
Nokia has very little presence in the U.S., having closed its online stores in the country as well as in the UK earlier this year as part of a restructuring.
Microsoft and Nokia will miss the holiday sales season, when demand is traditionally strongest.
"It's no great loss anyway," Maribel Lopez, principal analyst at Lopez Research, told TechNewsWorld.
"You need to be in the market by September to make a brand new platform work," Lopez added.