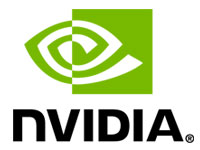 With a slew of advanced action games for the PC on deck for release later this year, including Activision's just announced Call of Duty: Ghosts and Electronic Arts' Battlefield 4, Nvidia has introduced a graphics card that will provide top-notch performance for gamers.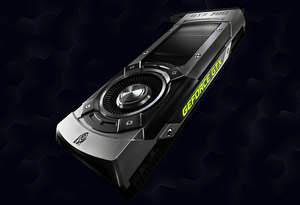 Nvidia's GeForce GTX 780 Gaming GPU
The GeForce GTX 780 GPU is the latest evolution in Nvidia's line of powerful Kepler-enabled processors. It features 2,304 cores, along with 3 GB of high-speed GDDR5 memory.
It also supports Nvidia's newest array of gaming technologies — including the PhysX and Nvidia TXAAA — and offers drivers to reduce frame time variations and provide a smoother frame delivery, according to the company.
The card is now shipping to partners and will be available in systems next month. The reported price of the GeForce GTX 780 is US$649.
"This card is squarely aimed at the hardcore gamer community — not only because of the price point, but also all the bells and whistles that it offers," said Lewis Ward, research manager for gaming at IDC.
Graphical Performance Boost
The GTX 780 reportedly provides about a 35 percent improvement in graphics performance from the GTX 680, which Nvidia introduced last year. The card takes advantage of Nvidia's improvements in GPU Boost capabilities, so it can run fast and long without overheating.
It has temperature target and fan controls, as well as extra over-voltage headroom and optimizations for advanced water-cooling solutions.
Boost 2.0 utilizes on-chip thermal sensors for more accurate measurements; it also offers new tools for tweaking the card's performance. These are features that the hardcore system builders will certainly appreciate.
On the flip side, the card supports Nvidia's ShadowPlay technology, which lets the GPU analyze a system and update drivers so gamers don't have to do.
"Gamers just want to get into the game and play. Messing with drivers and doing manual optimizations gets in the way of the experience," said Rob Enderle, principal analyst at the Enderle Group.
"The folks that like to do all of this themselves can still tweak their systems, but this allows the rank-and-file gamer to get far more of the value they paid for," Enderle told TechNewsWorld. "[This won't] turn off the tweaker, which is a relatively small audience anyway, but this should make the card more valuable to a broader market."
Play and Record
Another new feature that the ShadowPlay could bring to the GTX 780 is the ability to more easily record gameplay.
"Steam has this, and a few other services provide ways to capture screen shots, but this allows for brag clips, which can be posted as edited clips on sites like Facebook," IDC's Ward told TechNewsWorld.
It might also provide a way to catch suspected cheaters — "obviously, if it captures in-game play," Ward noted. So, if players take advantage of glitchesor perform questionable acts that could amount to cheating, it could provide "irrefutable evidence."
Aside from those potential uses, it isn't clear whether gamers would have much use for the record button.
"I've never gotten into recording game play, but a lot of folks do it, and making that easier allows more people to share their victories and other players' embarrassing moments," added Enderle. "Given that Ihave a lot of the latter, I'm sure I'll find this feature less attractive when other folks have it."
Leveling the Playing Field
The announcement of the GTX 780's availability comes just days after Microsoft noted that the Xbox One's closed architecture — typical in most console systems — makes it easier for game developers. Nvidia's GPU architecture could offer this advantage on the PC side.
"The PC is a very open platform, and you have all sorts of performance envelopes and gamers of different technical abilities," Ward noted. "The standardization of a platform creates freedom for gamedevelopers on the console side, but as the PC is open, it creates some niche challenges."
Still, taking too much control from the gamer — especially from gaming control freaks — could turn them off.
"Yes, this update could be annoying to a certain segment of the gaming community," Ward admitted.
Those gamers may consider other cards as a result.
"These things seem to be small things to improve the product — not major killer features," said Mark Baldwin of Baldwin Consulting.
Auto Optimizing "seems questionable, because any optimization need only be done once" he added. "But also consider that the hardcore gamers will probably want to do their own optimization and not trust some software."