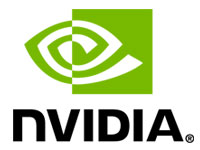 Nvidia this week announced the Tegra K1, a 192-core super chip that brings its Kepler architecture to the mobile space.
Kepler is used in what Nvidia claims is the fastest GPU on the planet, its GeForce GTX 780 Ti.
Because the K1 will support the latest PC-class gaming technologies — such as DirectX 11, OpenGL 4.4 and Tessellation — it will be able to run the Unreal Engine 4 game engine, allowing PC- and console-class game play.
The processor delivers the same graphics features as the Xbox One and PlayStation 4, according to Nvidia, and is faster than those consoles' predecessors.
"The Tegra K1 chipset is going to be a huge force in the gaming industry," Praveen Chandrasekar, a research manager at Frost & Sullivan, told TechNewsWorld.
The Tegra K1's Features
The Tegra K1 will be available in two versions that will be pin-to-pin compatible.
One has a 32-bit quad-core, 4-Plus-1 CPU; it is expected to be in devices in the first half of this year.
The other uses a custom 64-bit dual Super Core CPU designed by Nvidia. Code-named "Denver," it delivers very high single- and multi-thread performance. It is based on the ARMv8 architecture. This version is expected to be in devices in the second half of this year.
Both versions will be powered by the 192-core Nvidia Kepler GPU, which is 1.5 times more efficient than other mobile GPUs, according to Nvidia.
"Offering two parts which are pin-compatible is a very smart strategy," Jim McGregor, principal analyst at Tirias Research, told TechNewsWorld. "OEMs can design mobile devices with the 32-bit version and swap them out for the 64-bit version when the software is more mature."
The Tegra K1 is the first mobile processor to support Nvidia's CUDA parallel computing platform, which is being used in supercomputers.
Kepler "gives you very high performance for GPU applications and lets you do CUDA applications on the side," McGregor remarked.
Developers have downloaded CUDA more than 2 million times to create cutting-edge GPU-accelerated applications for uses such as computer vision, advanced imaging and speech recognition.
K1 Delivers the Unexpected
There was little of the ordinary about the K1's announcement.
Take the marketing — Nvidia last week carved out a crop circle resembling a computer chip in a California farmer's barley field.
Further, the K1 is being offered as a 192-core device, although that applies only to the GPU cores. "They're not even counting the CPU cores," McGregor said. "That fits right in with the crop circle stunt."
The K1 appears to have come out of left field. It "wasn't announced in Nvidia's road map, so it's a bit of a surprise," McGregor commented.
The fruition of the Denver project in the 64-bit version of the K1 also was unexpected, because "everyone's been waiting for Denver to come out for years," McGregor pointed out.
Pushing Further Into the Auto Industry
In addition to game consoles and superphones, Nvidia is offering the K1 for various automobiles.
"Tegra K1 will bring a truly breakthrough rendering technology to all platforms, enabling real-time photorealistic display of user interfaces and visuals inside apps," Danny Shapiro, Nvidia's senior director for automotive, told TechNewsWorld.
The 192 cores will let advanced driver assistance systems such as pedestrian detection, blind spot monitoring and lane departure warnings run in real time when hooked up to in-vehicle sensors, Shapiro said.
Nvidia's graphics processors already ship in "a wide range of luxury and mainstream vehicles from Audi, BMW, Tesla, Volkswagen, Lamborghini [and] Rolls Royce," Shapiro said. They are mainly used in infotainment systems and rear seat entertainment systems.