No more screendoor-effect issues or motion-induced sickness. On-board power, outside power requirements under control. With each prior iteration of its Rift headset, Oculus VR assured gamers that they hadn't yet seen the its final form. Finally, in the run-up to this year's E3 and at the show, came the invitation for everyone to "step into the Rift" and behold what the Kickstarted virtual reality headset has become.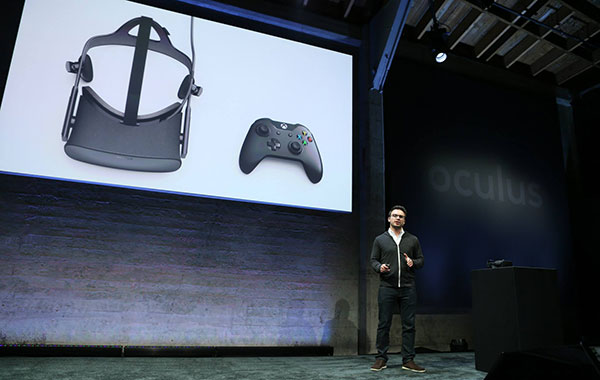 Oculus VR still hasn't committed to a price or a preorder date, but the hardware and hard facts have finally started to materialize, and "coming soon" has been substantiated with a clear path to a Q1 2016 launch.
It's exciting to see how the hardware has materialized and the experience improved, remarked Rob Enderle, principal analyst at the Enderle Group.
I'm disappointed "that we are still going to have to wait until next year," he told TechNewsWorld. "This whole area is getting really hot now, and we should see some amazing things in demonstrations as we approach the launch.
Game On
During E3, Oculus VR promoted some of the VR headset's upcoming games. Most of the games shown are third-person, but first-person space dogfighting simulator Eve Valkyrie continued to impress.
The PlayStation 4 and Xbox One video game consoles have thrived despite what many bemoaned as a dearth of games available for them. The Oculus Rift could be faced with a similar problem — and without a proven history comparable to the leading consoles.
Blockbuster games, stamped "AAA," sell systems, but it's doubtful there's mass market potential for AAA gaming using VR, at least for about the next five years, observed Ted Pollak, senior games analyst at Jon Peddie Research.
Although Oculus VR claimed to have improved the ergonomics of the Rift, and even made the lenses adjustable for eyeglass wearers, it's uncertain that players are ready to wear any gaming devices on their heads beyond headsets for voice chat, Pollak said.
"I think it's wonderful the work Oculus is doing in VR," he told TechNewsWorld, "but the question remains: Will gamers be willing to play through long gaming sessions with something attached to their faces?"
Something Has Changed
Along with the sleek black Rift headset, reminiscent of ski goggles, Oculus VR at E3 showed how players will interact with VR experiences. It unveiled its Home digital distribution and gaming platform, alongside its Touch sensor-fitted controllers.
The Home platform is meant to unify VR apps and games into a cohesive experience. Players can launch their games, buy new ones, interact with other players and even embark on virtual demos of VR software before making a purchase.
The Touch controllers, which mirror one another, are designed to deepen the connection between Rift wearers and their virtual hands. Oculus VR previously announced that each Rift will ship with a wireless Xbox One controller, thanks to a partnership with Microsoft.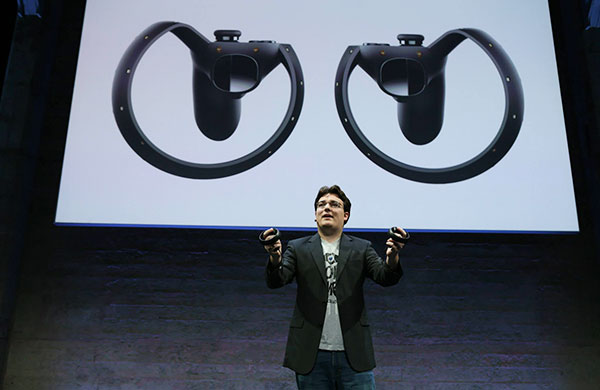 Oculus Touch will serve as another tool on Rift wearers' tool belts — one that's meant to complement the Xbox One controller's utility in core gaming.
With a mesh of sensors looping around the controllers' triggers, the Touch devices can track finger positions and interpret them into input — users can wave or give a thumbs up, and Oculus Touch will recognize the gestures.