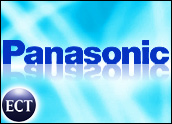 Not long ago, consumers had a clear choice to make when shopping for a digital camera: size versus power. Smaller cameras traveled well and fit into a pocket, but they were lacking in resolution and cutting-edge features.
Cameras with bells and whistles such as zoom and anti-blur technology were big and clunky. Only professional photographers were willing to lug around all the equipment required to take the best pictures, Rob Enderle, president and principal analyst with Enderle Group, told TechNewsWorld.
Now, Panasonic has released a new model in its Lumix digital camera line that seeks to combine small size and big power into a sleek chassis. The Lumix DMC-FX100 is a small and lightweight device that sports wide-angle capabilities — the first of its kind, according to the company.
Ready for Your Closeup
The lens on the DMC-FX100 is 28mm wide and supports 3.6x optical zoom. An Extra Optical Zoom function pushes that up to 7x. That's a lot of closeup power for a camera in the point-and-shoot — rather than the professional — category. For those of us who may have trouble handling such power, the company has included image stabilization technology on all models in the line.
Each Lumix camera features what Panasonic has dubbed "Intelligent Image Stabilization." The feature comprises Meta O.I.S (Optical Image Stabilization) and Intelligent ISO Control. In plain English, that means fewer shots of a blue blur against a green background, and more clear shots of your kid catching her first fly ball in the outfield.
'Prosumer' in the Frame
Cameras with sophisticated features such as these loaded onto a portable, rather than luggable, box are aimed at the "prosumer" category, Enderle noted. A prosumer is a consumer who is either an advanced photography hobbyist or who simply likes the highest-end gadgets available.
Prosumers tend to be willing to spend a good deal of cash — say, more than US$500 — on a digital camera, but not the thousands that a professional would spend. They will give up some of the capabilities of the professional category of equipment — super-high resolution suitable for extreme enlargement, for example — but they want most of the power that's available to their professional counterparts.
Living Large
The DMC-FX100 falls at the higher end of the resolution continuum with 12.2 megapixels. The flash reaches 16 meters (that's just over 52 feet) and supports high-speed burst shooting at eight shots per second, to catch those base-stealing slides.
For those of us who want to look at our Little Leaguers' exploits on our high-definition plasma screens when we get home, the camera can record 1920 x 1080 high-definition still pictures and 1280 x 720 motion pictures at 15 frames per second.
The DMC-FX100 has 27 MB of built-in memory and accommodates both SD and SDHC memory cards. Pictures are displayed on a 2.5-inch LCD screen and are sorted into category by the camera's software. The new camera model will be available in July of this year, says Panasonic.