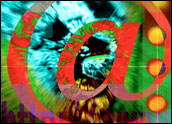 PostPath on Wednesday announced the release of PostPath Email Server 3.1, which offers small and medium-sized businesses (SMBs) an alternative to Microsoft Exchange.
Email Server 3.1 is interoperable with the Exchange ecosystem as well as BlackBerry and ActiveSync devices. PostPath's e-mail and collaboration server provides enterprises an alternative upgrade path for traditional and Linux-friendly messaging environments.
"The e-mail and collaboration server runs on Linux and works with Microsoft applications. For example, Microsoft Outlook on the desktop thinks it is talking to the Microsoft server," Duncun Greatwood, CEO of PostPath, told TechNewsWorld.
The new release was driven by a need for SMBs to adopt e-mail for collaboration with mobile use, he said. The PostPath e-mail server is certified to work on Red Hat Linux, Suse Linux and Linux Centos.
Wide Compatibility Range
Exchange 2007 Interoperability Certification assures that customers of PostPath and Exchange 2007 can co-exist in mixed deployments. Email Server 3.1 also provides comprehensive mobile device support for BlackBerry, Active Sync, Windows Mobile, and IMAP (Internet message access protocol) for iPhone support.
This support is especially important to SMBs, which have fewer policies in place for mobile devices and tend to support a wider variety of handsets than larger organizations, according to Greatwood.
PostPath also built in public folder support in Web mail. This enables document sharing in addition to shared calendaring and e-mail from any Internet browser.
SMB Enhancements
Email Server 3.1 is designed to meet the needs of large enterprises with thousands of employees. However, those same needs have long been desirable for smaller firms who held off embracing the higher costs of a full-featured e-mail system, said Greatwood.
"SMBs that historically got by with basic e-mail increasingly see high-powered messaging, including shared calendaring and mobile support, as requirements. Anything less than a full-featured e-mail and shared calendaring from Outlook, Web or mobile devices, doesn't cut it anymore, and with PostPath you can get all of it without the high cost and challenges of Exchange deployment or ongoing management nightmares," he said.
An enhanced restore tool in Email Server 3.1 lets SMBs have data protection strategies similar to those of large enterprises without investing in expensive and complex backup and restore systems, he added.
Alternative Path
There is a trend today for companies to get away from relying on Microsoft tools, accord to Greatwood. He sees a trend in companies moving completely away from MS Exchange and just having the Microsoft Outlook mail client on the desktop.
SMBs are more inclined than large businesses to use non-Microsoft tools to manage their e-mail service, Greatwood explained. PostPath 3.1 is intended to provide a simple, easy-to-use, graphical administration tool for the non-Exchange environment.
The movement toward PostPath's e-mail server provided his company with major business growth last year after opening its doors in December of 2003. Then interest surfaced from SMBs, partly because of their fewer IT resources, according to Greatwood.
Simplified Server
One of the main draws for SMBs, Greatwood explained, is the enhanced and simplified server management. Unlike Microsoft's latest Exchange 2007 with seven different server rolls, Email Server 3.1 lets organizations of any size to easily install and support it.
In addition, users can test their various products side-by-side and even migrate from Exchange 2007. This is something that is not possible with any other product including other versions of Exchange, said Greatwood.
Significantly enhanced quota management enables automatic retrieval of quota configuration from Active Directory and convenient management with PostPath tools. Also, Email Server 3.1 has enhanced reporting of usage and the ability to do automatic mailbox cleanup on reaching quota limit.
Helps Collaboration
The workplace is using a combination of Web-based mail and mixed mail clients. PostPath's solution allows users to put collaboration to better use, Greatwood said.
"It takes Web 2.0 technology and brings it into existing corporate structure," he said.
PostPath's use of open architecture allows it to provide users with large storage capacity. For instance, Email Server 3.1 provides 4 GB per user, he said.
Availability and Cost
PostPath Email Server 3.1 is available now as a free upgrade for existing users.
The product is priced on a per-seat basis based on volume.