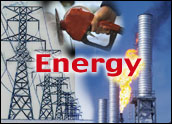 The U.S. still has relatively low-cost electricity compared to other countries, but consistent rate increases and an aging, inefficient electrical distribution system are prompting demands to update the country's utility grids.
IBM's chief executive Samuel J. Palmisano recently estimated that 67 percent of electrical energy is lost because of inefficient power generation and grid management. IBM and a number of other information technology firms are working with utilities to bring digital communications and control technology to electricity systems in the U.S. and elsewhere in the world. This infusion of technology will lower operating costs while helping utilities avoid huge capital outlays for new generation plants and expand their ability to use other sources of energy such as wind and solar power.
Consumers can benefit too by taking advantage of pricing structures for electrical power that change with overall demand, i.e., they schedule their usage during off-peak times when electricity is less expensive. They can set appliances to run when prices drop below a certain level or program a thermostat to adjust based on constantly updated pricing information. U.S. consumers are becoming more sensitive to energy costs; therefore, the time may be right for residential energy management systems to gain traction here as they already have in other countries.
As a result, Parks Associates' Home Systems Group is assessing the market opportunities that could come from upgrades to electricity distribution systems. This area includes new prospects for manufacturers of appliances, HVAC (heating, ventilating and air conditioning) systems, controls, and consumer electronics; home networking software developers; broadband Internet service providers; and utilities.
Defining Smart Grid Terminology
The first step in this research area is to define the term "smart grid." This term describes the infrastructure required and the resulting benefits when adding network communication and computer processing capabilities to electricity generation, distribution and management systems. Key benefits:
overall energy efficiency and accommodation of alternative energy
service reliability that ensures consistent delivery as population density increases
Repair and maintenance capabilities to pinpoint issues and outages
Peak-load and demand-response management
The first step in implementing a smart grid is building an advanced metering infrastructure (AMI). A key component of AMI is the smart meter, which is a digital meter capable of processing and reporting usage data to providers and households via two-way communication between meters and utility offices. Smart meters with the proper user interfaces can provide information to consumers about their power consumption. Households can then make decisions based on real-time household power consumption data to conserve energy and reduce their electricity bills.
Several technologies are vying for consideration from the utilities. ZigBee is a low data rate, low-power, wireless networking technology based on the IEEE 802.15.4, and leading utilities, including Southern California Edison and Sempra, have mandated its use for their AMI applications. Other technologies include Z-Wave, a mesh networking protocol designed by the Danish firm Zensys (recently acquired by Sigma Designs) specifically for low-power, low-bandwidth home control applications. Parks Associates' recently published report "Opportunities for Wireless and Powerline Controls" discusses these and other related technologies.
Emerging Opportunities
The benefits enabled by smart grid initiatives are realized only when household electronics and appliances are able to communicate and alter operations according to signals from the end user or utility management systems. Smart appliance/device features:
automatic operation according to preset rate thresholds, i.e., off-peak or cheapest time-of-day
remote user access to stop/start devices if schedules change
per-device breakdown of energy consumption
The home systems sector will see multiple opportunities emerge, starting from the smart meter and running to all related systems within the home. It is in a unique market space, one that combines a current social need (i.e., better management and conservation of energy resources) with the prospect of cost savings.
---
Bill Ablondi
is director of home systems research at
Parks Associates
.
---