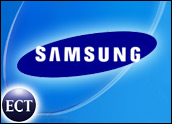 Samsung has introduced a new product to the South Korea market: a 5 megapixel camera phone with video-recording and MP3-playing capability, a 24-bit color LCD display and shutter speeds as fast as 1/1000 of a second.
For U.S. camera phone users, who by and large own sub-1 megapixel handsets, buying a Samsung SCH-S250 would be like going 0 to 100 in no time at all, said Ted Schadler, vice president of consumer technologies at Forrester Research.
Carrier Gates
But U.S. phone aficionados likely will have a two-year wait to match the Korean advantage, he said, because U.S. carriers don't want to subsidize such premium technology. "That's the gating factor here," he told TechNewsWorld.
In South Korea and Japan, consumers buy mobile phones independent of the service provider. Just as we don't buy TVs from our cable companies, Asian consumers buy their handsets from retail stores, not carriers.
For a U.S. carrier to add the new Samsung product as a handset option, it would need assurance that consumers willing to fork over $850 for the ultra-advanced phone would stick with their service contracts and pay premium prices for transmission of huge photo files.
Two-Year Wait in US
Right now U.S. carriers are just seeding the market, getting their customers comfortable with charges of 25 cents to send and receive images.
"My guess is that [American] people will not be interested in 5 megapixels for two years. They'll start getting interested in 1 megapixel camera phones in the next 12 months," Schadler said.
Early Adopters
South Korea offers a different handset-service infrastructure, an early adopter market that will pay what it takes to satisfy its gee-whiz fascination with new technology and a culture that has valued image capture and cataloging longer than the United States.
With an $850 price tag, Samsung may not get many buyers even in Korea, but "you don't have to sell a whole lot of Lexuses to make money," said Schadler.